The partial collapse of the external brickwork of a neighbouring apartment block, due to corroded cavity wall ties, promoted the owners of this harbour side apartment building in Double Bay to engage an Engineer to also investigate and report on the condition of the external walls.
The Engineer's Report revealed that the cavity wall ties, which are designed to secure the external brickwork of the building were almost completely corroded and the mortar joints and brickwork were in urgent need of repair.
Corroded Brick Tie Viewed with Optical Borescope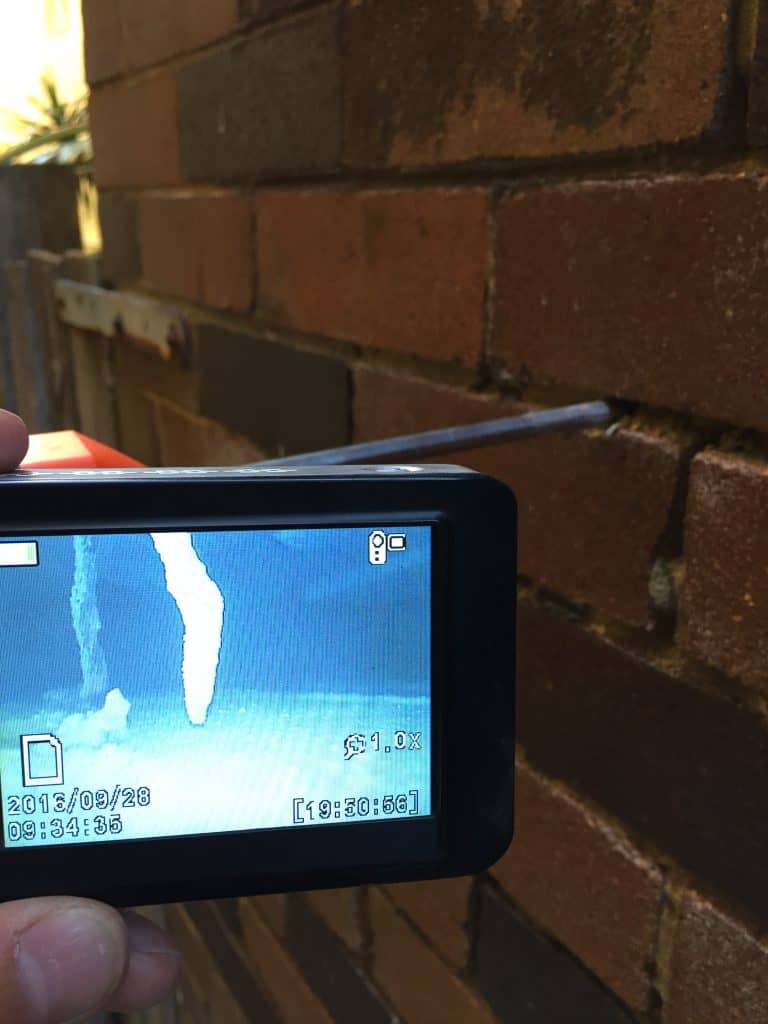 The Solution
Helitec were called in to carry out restoration of the brickwork including the installation of more than one thousand eight hundred stainless steel remedial cavity wall ties throughout the building, repair and repointing repairs of the weathered mortar bed joints and replacement of weathered and eroded bricks throughout the building.
Remedial Wall Tie Installation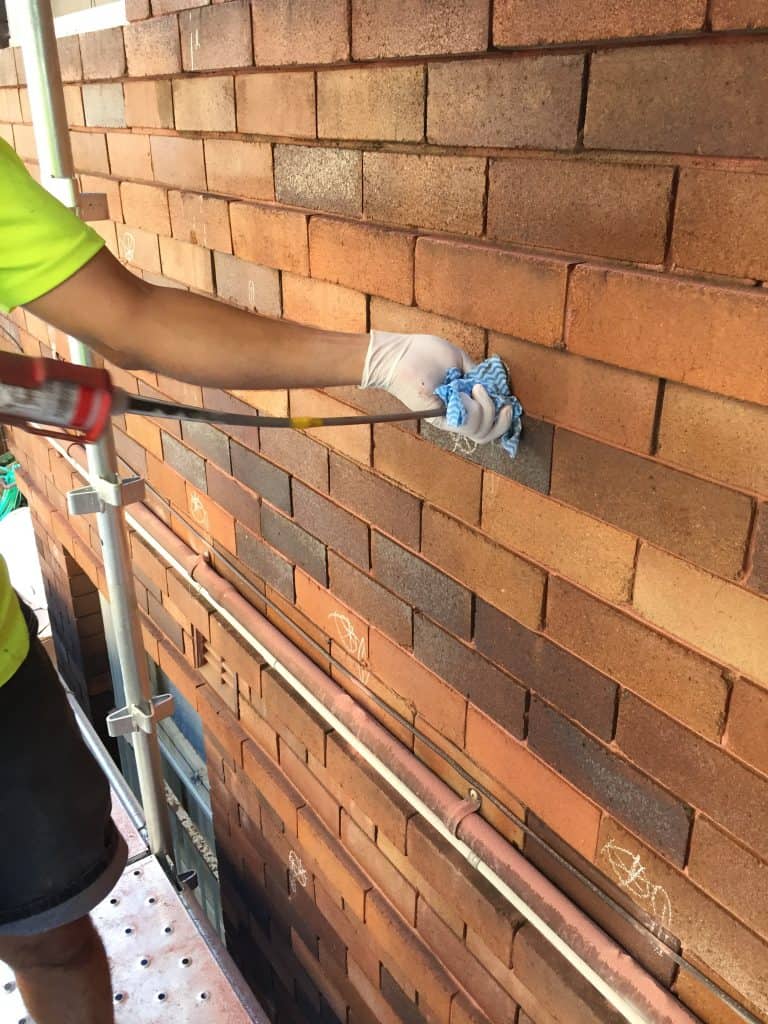 Mortar Repointing and Brick Repairs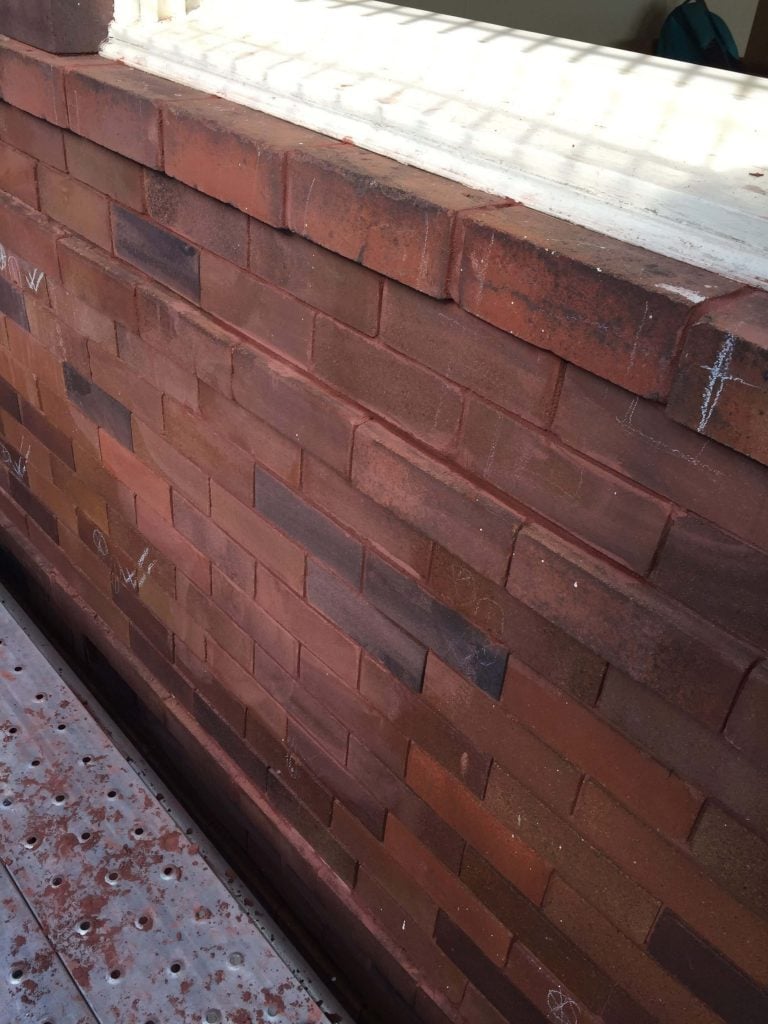 The Process
The building was scaffolded and meshed in three separate stages to allow the residents to continue to enjoy the spectacular harbour views from their apartments and privacy with minimal disruption during the course of the building repair works and installation of remedial cavity wall ties.
Pull out testing of the new stainless steel wall ties were conducted during the works to ensure that the required load targets were able to be achieved and to maintain consistency and quality of the installation.
Remedial Wall Tie Pull Out Testing
The Result
The external brickwork was rejuvenated and structural integrity restored by remedial installation of cavity wall ties with minimum of disruption to the building owners and occupants.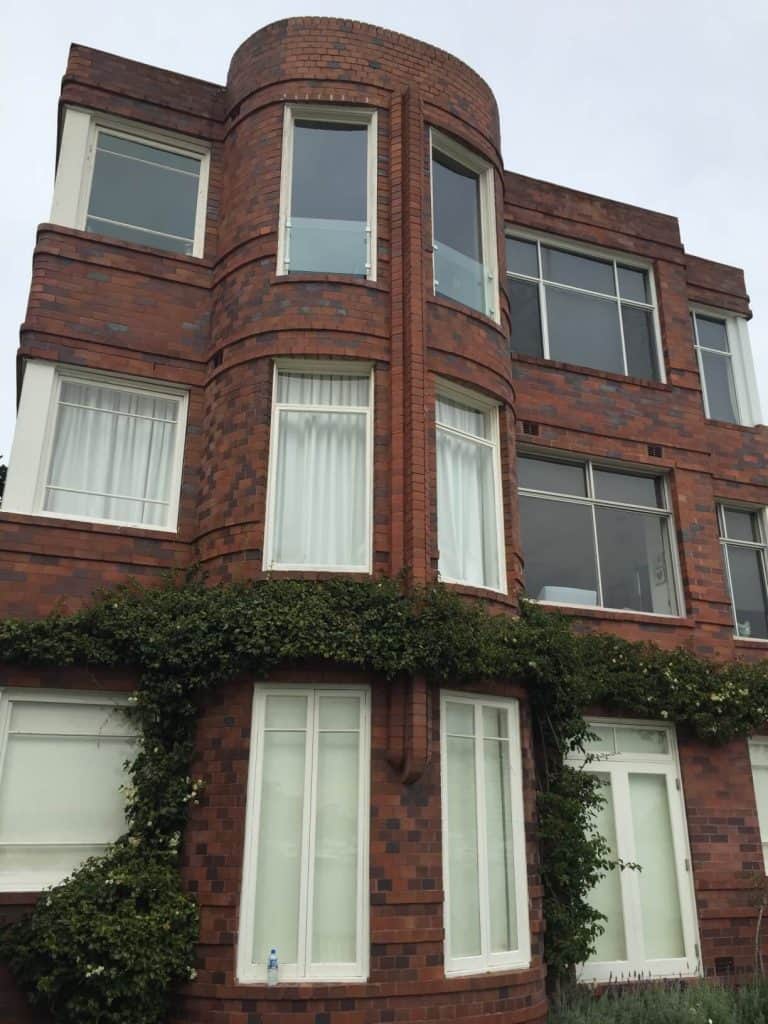 Contact us if you would like further information or if you would like to discuss your own building problem or project by Email or Telephone on 1300 234 450.