Repairing broken or corroded lintel & arch-bars is a cost effect method to maintain the structural integrity of your building. Helitec Structural Services will identify the correct and most cost effect method of brick arch and lintel repair solution for your building.
At Helitec Structural Services, we have a qualified team of fully licensed technicians and qualified structural engineers who have successfully diagnosed and repaired the arches and lintels in hundreds of homes of all sizes.
Our team uses the latest techniques and technologies to quickly diagnose the real problem of your lintel & arch bars and within a day, for a comparatively low price, repair arches or lintels above your doors and windows.
If you work with us, it won't be long before your arches and lintels are looking beautiful again. And most importantly, you'll be able to relax knowing that your walls are stable and safe.
Helitec Structural Services use proven methods to replace lintels and repair of arches.
Helitec Structural Services are Approved Helifix Installers.
Helitec is a proud member of the Master Builder Association. The MBA promotes high standards and professionalism within the building industry.
We can help with your Lintel and Arch-Bar Repairs project.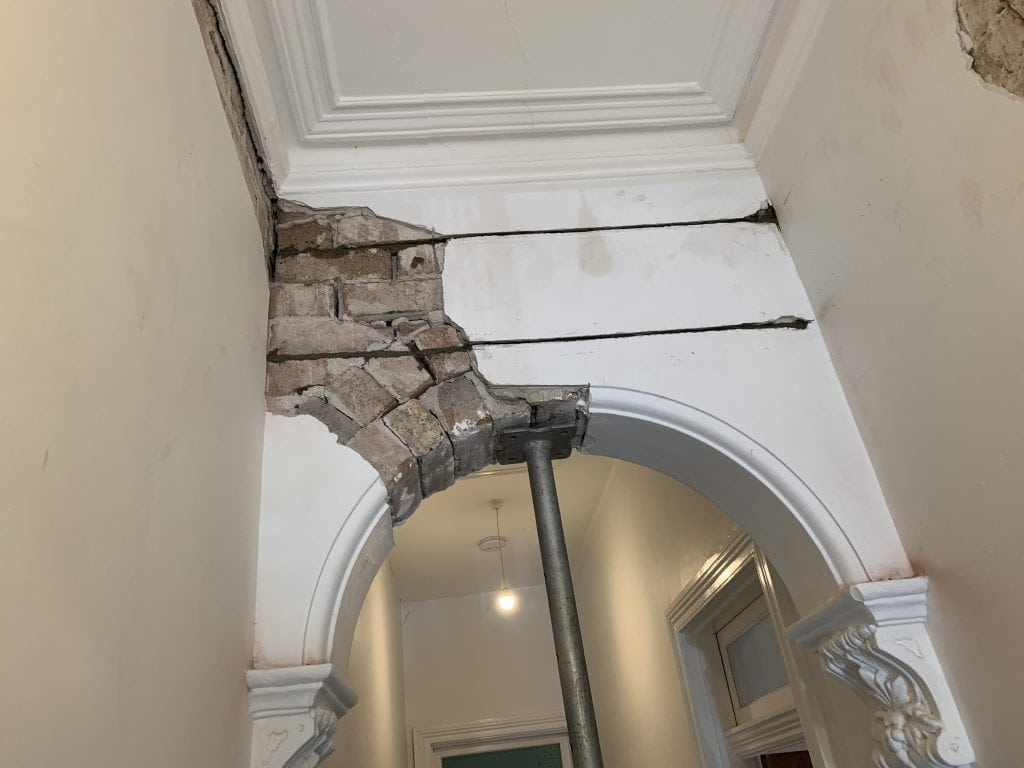 Our Guarantee For Your Lintel & Arch Bar Repairs
Quick, efficient and professional service.
Free inspections.
Easy to understand quotations with easy to read building repair reports.
Affordable pricing
Minimal disruptions to you and your neighbours.
10-year warranty: if your repaired arches and lintels begin failing, we'll be back to fix them at no extra cost.
We use Helifix tried and tested mehtods to repair your lintel & arch bars. Visit our news pages to read more about lintel & arch bar repairs.
Hi Jerry and the Helitec Team,
Thanks for the fantastic job you did on the entrance arch at Hillview, it looks great.
The engineer has taken a look and was very impressed.
Thanks again and look forward to working with your company again.

Historic Hillview – Turramurra
Projects for this service