Your home is often the greatest asset you own. But more than an asset it's where you raise a family, celebrate great milestones, it's where you relax and recharge to meet the stresses of modern life. It's where you create your dreams and aspirations. We take pride in offering our services that support your endeavours in making a beautiful home to welcome your family, friends and community in times of celebration and a place of comfort and peace in your time of need.
We offer free site assessments and quotes to both domestic and professional clients to assess the problem and detail the most cost-effective, non-disruptive and timely permanent solutions to your masonry buildings problems. With a qualified and dedicated team of engineers, project managers and craftsmen you can rest assured your project will be completed to your total satisfaction at an affordable price with no hidden costs or charges.
Helitec are approved installers of Helifix Helibeam Systems, offering cost effective, non-disruptive and concealed solutions to all aspects of remedial masonry stabilisation.
Our skilled installation teams are trained and experienced in all aspects of masonry repair.
We are proud to offer a warranty that guarantee the quality and durability of our works. No job is too small or too big.
Helitec are licenced builders able to complete every aspect of your remedial project. Cracked and leaning walls, corroded wall ties, damaged arches and lintels, repointing brick and stone walls, Heritage and Historical renovations, and general building remediation are all covered.
Your damaged or drab home will be restored back to its beautiful glory with minimal disruption. Our methods are cost-effective, non-disruptive and timely. We minimise your costs by using innovative bespoke methods tailored to suit your damaged building.
You will receive friendly and personal attention. Our team of engineers and craftsmen will not offer a one to two-day repair at the lowest price. We will guarantee a superior quality solution without disrupting your family's busy life at the best possible price.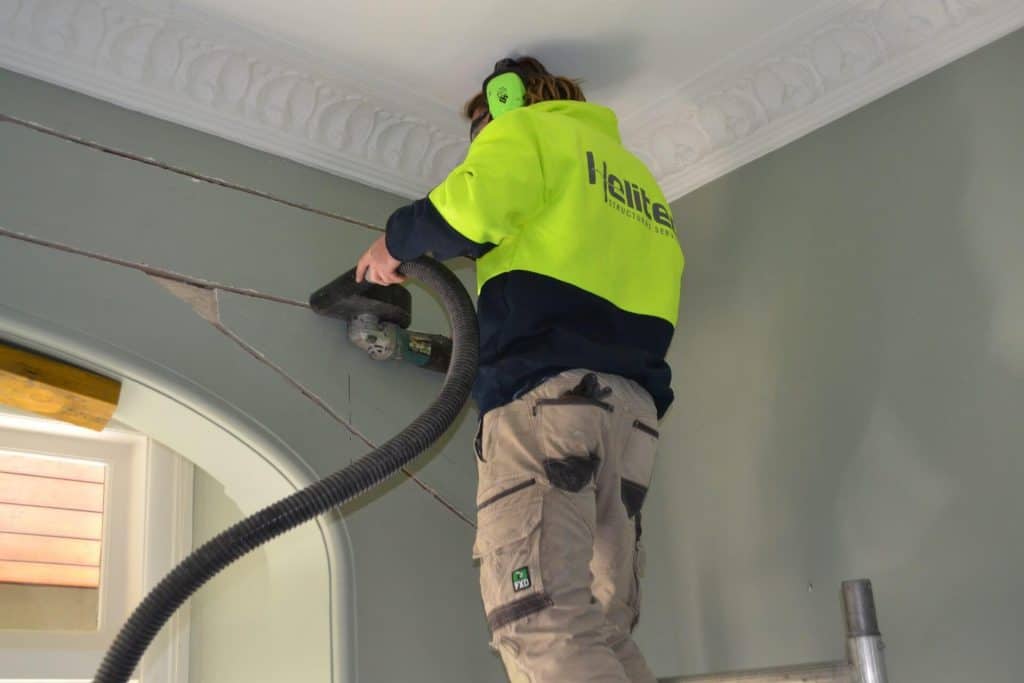 Projects for this industry