Micro Pile Underpinning is a cost effect method to rectify subsidence movement in the soils under your footings. We permanent fix the structural integrity of your building. We service Sydney and regional NSW.
Helitec Structural Services are approved installers of Helifix systems including Dixie Micro Piles. Dixie Micro Piles is an efficient, economical and non-disruptive method of foundation stabilisation. Installing Micro Piles is the latest technology to permanently fix foundation movement and subsidence.
Helifix DIXIE pipe piles provide structural support to a building's foundations following subsidence, with minimum disruption to the occupants.
Ideal for situations with restricted access.
Screws into virtually any soil type.
Dixie micro piles are piles with a narrow diameter. They're small, light and inexpensive, but can still carry a heavy load.
Sectional auger Micro Piles are bored with multiple flight sections added down to the desired depth. The concrete can be poured in either with the flights still in place or after extracting them, depending on the stability of the soil.
A chart of torque loads at different depths is completed during boring of dixie piles.
Your walls may be failing, and in a worst-case scenario, they may collapse.
Minimal excavations are dug to the foot of the foundations at predetermined spacings.
A notch is cut in the footings to enable the pile's underpinning bracket to be located adjacent to the building wall to minimise the eccentric loading.
The helical pile is 'screwed' deep into the stable subsoil using lightweight, hand-held equipment until the specified torque is achieved.
This determines the pile's load bearing capacity.
Adjustable 'L' shaped brackets are fitted to the piles and placed under the foundations.
The brackets are jacked up to mobilise the building load. Further subsidence is avoided with the building weight being supported by the piles.
Helitec Structural Services are the repair experts that permanently underpin your building.
Wall or concrete cracks are unsightly and affect the value of your building and are fixed by masonry stitching using Helifix helical bars. They can be an indicator of structural issues in your building. Have your building inspected by Helitec to find out the reason your wall are failing.
If your walls-
Have movement
Are near doors and windows or corners?
Cause plaster to fall off the wall
Affect ceiling or cornices
Is the length of your wall increasing (horizontal or vertical)?
Your walls may be failing, and in a worst-case scenario, they may collapse.
Helitec use proven methods to repair wall cracks. Helitec are Approved Helifix Helical Bar Installers.
Fully licenced and insured, all Helitec Structural Engineers are registered with Engineers Australia.
Helitec is a proud member of the Master Builder Association. The MBA promotes high standards and professionalism within the building industry.
Our expert team will fix your Cracked Wall
The building will be nicely repaired for a home that's as aesthetically pleasing as it is safe to live in. We use proven and tested stitching techniques to ensure the stitching of your walls is completed with minimum disruption.
Our Guarantee:
Quick, efficient and professional service.
Free inspections.
Easy to understand quotations with easy to read building repair reports.
Affordable Pricing
Minimal disruptions to your enjoyment of your building and comfort of your buildings' neighbours.
10-year warranty: if your repaired arches and lintels begin failing, we'll be back to fix them at no extra cost.
VISIT OUR NEWS PAGES TO READ MORE ABOUT CRACKED WALL REPAIRS
We can help with your Micro Pile Underpinning project.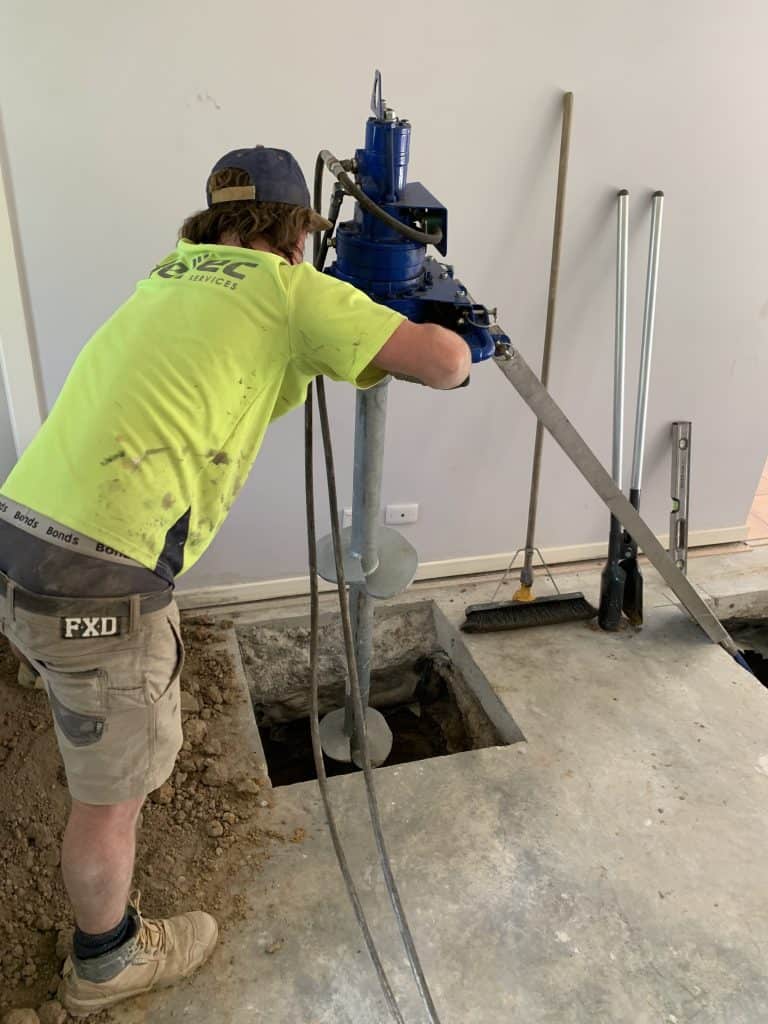 Thanks Jerry, for your completion report, great summary to archive for when I may need it. The extent of the lifting is clearly evident from the before and after photos showing the window edge. I'm Happy my structural issues at Dulwich Hill are all now resolved, Regards, Craig.
Projects for this service