To ensure your building is protected from cracking and wall movement Helitec Structural Services can fit expansion control joints using cost effective and non- disruptive methods.
We are experts in the installation of movement joints using marine grade stainless still movement ties that maintain the structural integrity of your building. We are leaders in the field of masonry building remediation.
Several building defects such as thermal expansion and contraction, brick growth, foundation movement etc can be fixed by fitting movement joints. In some older buildings, movement joints were not created during construction and the effects of movement can be quite noticeable due cracking and bulging.
Once reason for the retro fitting of a movement joint is established, we can use various methods for the creation of expansion/movement/control joints. Helitec are experts at replacing and installing masonry wall expansion control joints.
Using the correct location and spacing of movement joints in buildings as specified in the Australian Standards AS:3700 & AS:4773 as well as The Australian Construction Code 2016 your wall movement problems will be solved.
We are the experts in Australia for masonry joint installations. We utilise non-disruptive HELIFIX installation techniques using quality materials and resins.

We can provide you all aspects of your brick wall repairs and refurbishment. We offer a holistic service including;
Remedial building, construction and scaffolding
Project management and occupant liaison
Structural problem analysis and solution planning
Construction permits approvals
Building warranties
Window and balcony door replacements
Re-tiling of balconies
Exterior finishes
Rendering and custom finishes to facade face
Balustrade upgrades
Masonry repointing and renewal
We can help with your Expansion Control Joints project.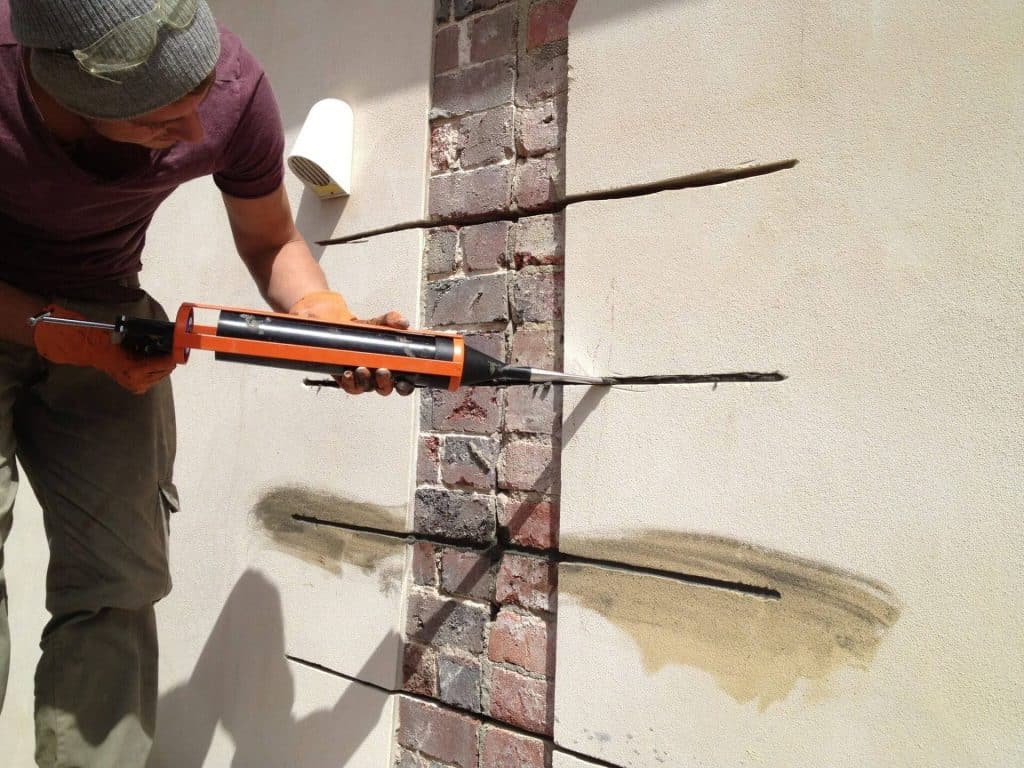 Our Guarantee:
Quick, efficient and professional service.
Free inspections.
Easy to understand quotations with easy to read building repair reports.
Affordable Pricing
Minimal disruptions to your enjoyment of your building and comfort of your buildings neighbours.
10-year warranty: if your repaired arches and lintels begin failing, we'll be back to fix them at no extra cost.
VISIT OUR NEWS SECTION FOR MORE ABOUT EXPANSION CONTROL JOINTS
Projects for this service