Crack stitching is a cost-effective method to reinstate the structural integrity and appearance of your building. Helitec Structural Services provides wall crack repair to Sydney and regional NSW. Helitec Structural Services repair ugly cracks in internal and external walls.
Helitec Structural Services are the repair experts that permanently fix your cracked walls
Wall or concrete cracks are unsightly, they affect the value of your property and can be a strong indicator of structural issues in your building. Our service will fix your cracked walls with masonry stitching using Helifix helical bars. Have your building inspected by Helitec to find out the reason your walls are failing and cracked.
Do your walls have any of the following issues?
Movement
They are near doors and windows or corners
Cause plaster to fall off the wall
Affect ceiling or cornices
The length of your wall is increasing (horizontal or vertical)
If so, your walls may be failing, and in a worst-case scenario, they may collapse.
Helitec are Approved Helifix Helical Bar Installers and use proven methods to repair minor and serious wall cracks.
Fully licenced and insured, all Helitec Structural Engineers are registered with Engineers Australia.
Helitec is a proud member of the Master Builder Association, which promotes high standards and professionalism within the building industry.
Our Expert Team Will Fix Your Cracked Walls
Over the years, our licenced technicians and highly qualified structural engineers have successfully undertaken wall crack repairs, small, medium and large. Don't worry! Your home is in safe hands.
With our extensive experience, our structural engineers can diagnose the real problem that's causing your wall cracks in no time. Using the latest techniques and technological innovations, our team will stabilise your cracked walls, and the foundations of your home if needed.
The building will be nicely repaired for a home that's as aesthetically pleasing as it is safe to live in. We use proven and tested stitching techniques to ensure the stitching of your cracked walls is completed with minimum disruption.
Our Guarantee For Your Cracked Wall Repairs:
Quick, efficient and professional cracked wall repair service.
Free cracked wall inspections.
Easy to understand quotations with easy to read building repair reports.
Affordable Pricing.
Minimal disruptions to your enjoyment of your building and comfort of your buildings' neighbours.
10-year warranty: if your repaired arches and lintels begin failing, we'll be back to fix them at no extra cost.
VISIT OUR NEWS PAGES TO READ MORE ABOUT CRACKED WALL REPAIRS
We can help with your Crack Stitching project.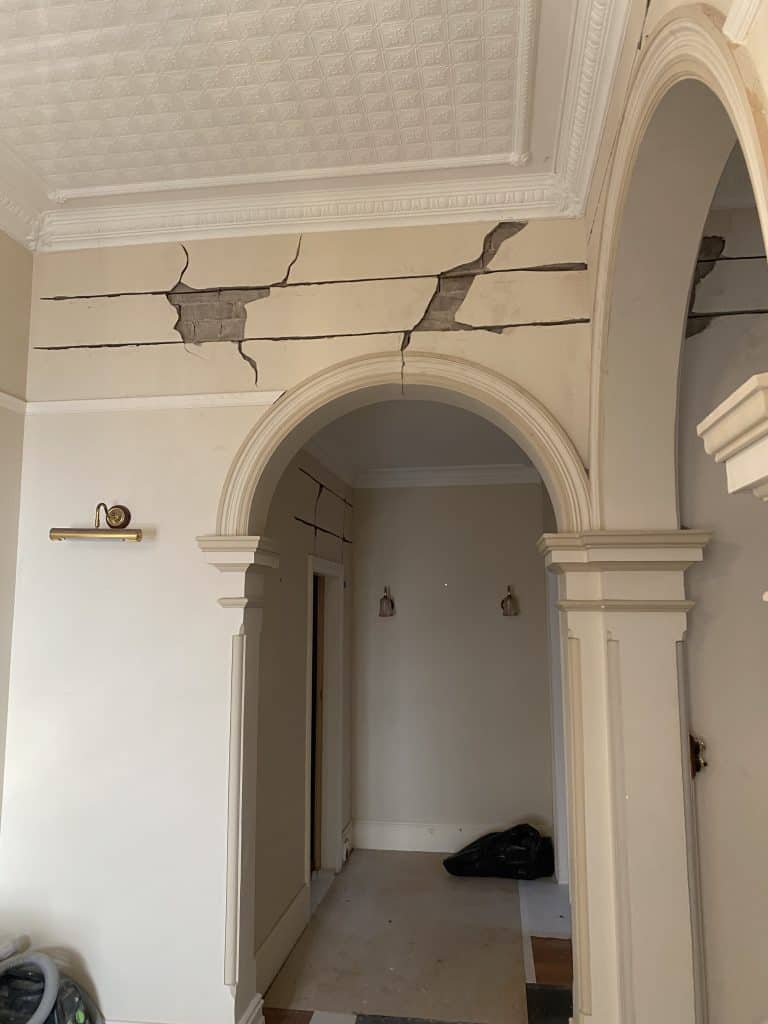 "Thanks Jerry, Mark and team. Very happy with the results of my crack stitching brickwork. Great job. Thanks."

Geoff, Hunters Hill NSW
Projects for this service