Helitec has successfully completed hundreds of brick façade repairs and refurbishment projects. We partner with commercial and residential building owners, strata managers, builders, engineers, and architects to deliver your façade repair project with a high quality, timely and price competitive solution.
For commercial building owners, strata managers or residential home owners, façade repairs can be a major expense. But façade repairs are vital if you want to maintain the structural integrity of your property in the longer term. A building façade upgrade will also increase the value of your property. Our experienced craftsmen have the necessary training and licences to ensure your façade repair project is completed to the very highest standard.
Your project will be completed professionally with a core focus on integrity and safety with minimal disruption to your building's occupants and neighbouring properties. Helitec will provide detailed planning and communication to all stakeholders and consultants to develop a permanent façade repair solution that will renew the appearance of your building.
We can provide you all aspects of your brick façade repairs and refurbishment. We offer a holistic service including:
Remedial building, construction and scaffolding
Project management and occupant liaison
Structural problem analysis and solution planning
Construction permits approvals
Building warranties
Window and balcony door replacements
Re-tiling of balconies
Exterior finishes
Rendering and custom finishes to facade face
Balustrade upgrades
Masonry repointing and renewal
Our Guarantee For Your Façade Repairs:
Quick, efficient and professional service.
Free façade inspections.
Easy to understand quotations with easy to read building repair reports.
Affordable Pricing.
Minimal disruptions to your enjoyment of your building and comfort of your buildings neighbours.
10-year warranty: if your repaired arches and lintels begin failing, we'll be back to fix them at no extra cost.
VISIT OUR NEWS PAGES TO SEE MORE ABOUT FAÇADE REPAIRS
We can help with your Façade Repairs project.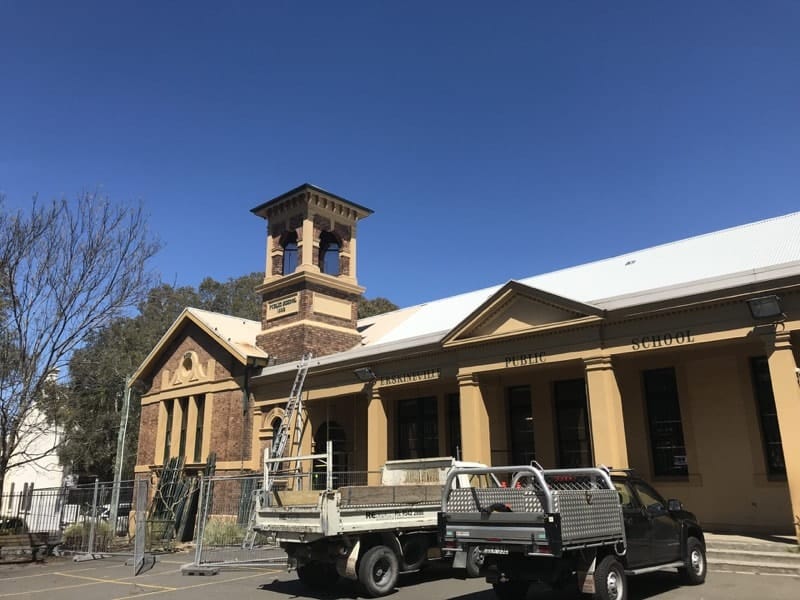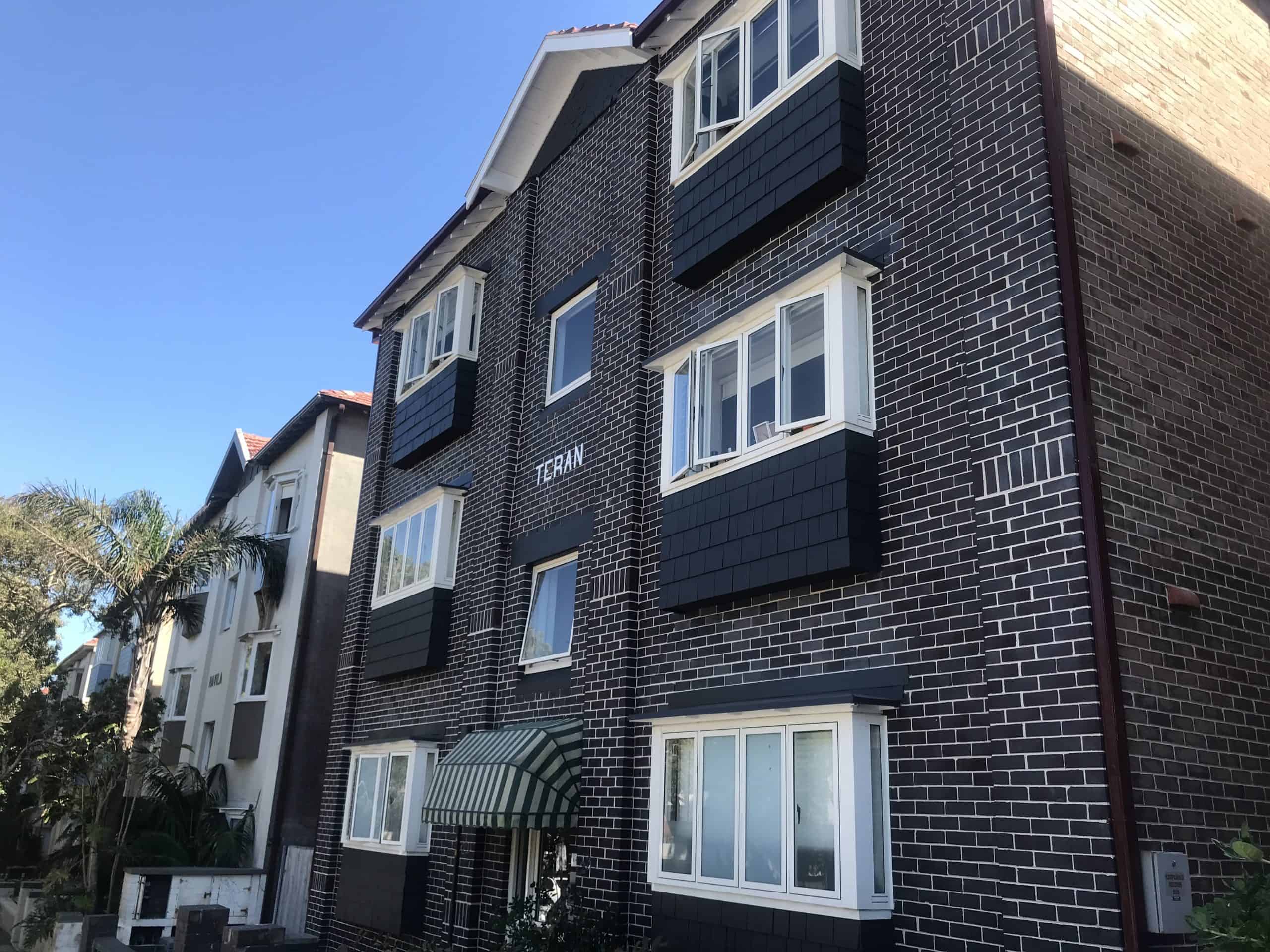 TESTIMONIALS: HISTORIC HILLVIEW – TURRAMURRA
Hi Jerry and the Helitec Team,
Thanks for the fantastic job you did on the entrance arch at Hillview, it looks great.
The engineer has taken a look and was very impressed.
Thanks again and look forward to working with your company again.
Projects for this service