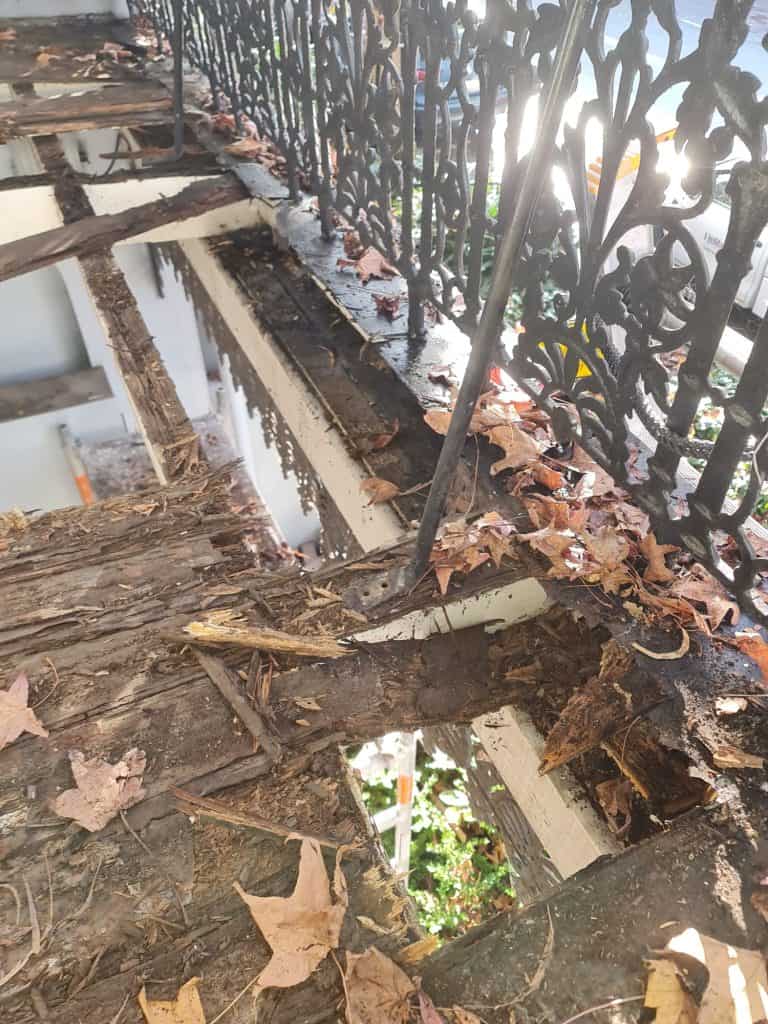 Helitec Structural Services was contacted for another challenging balcony repair project for a Victorian terrace in Redfern. We found that the terrace's structural beam had rotted but our professional team worked to restore the terrace balcony, which saved the owners from an expensive rip and rebuild job.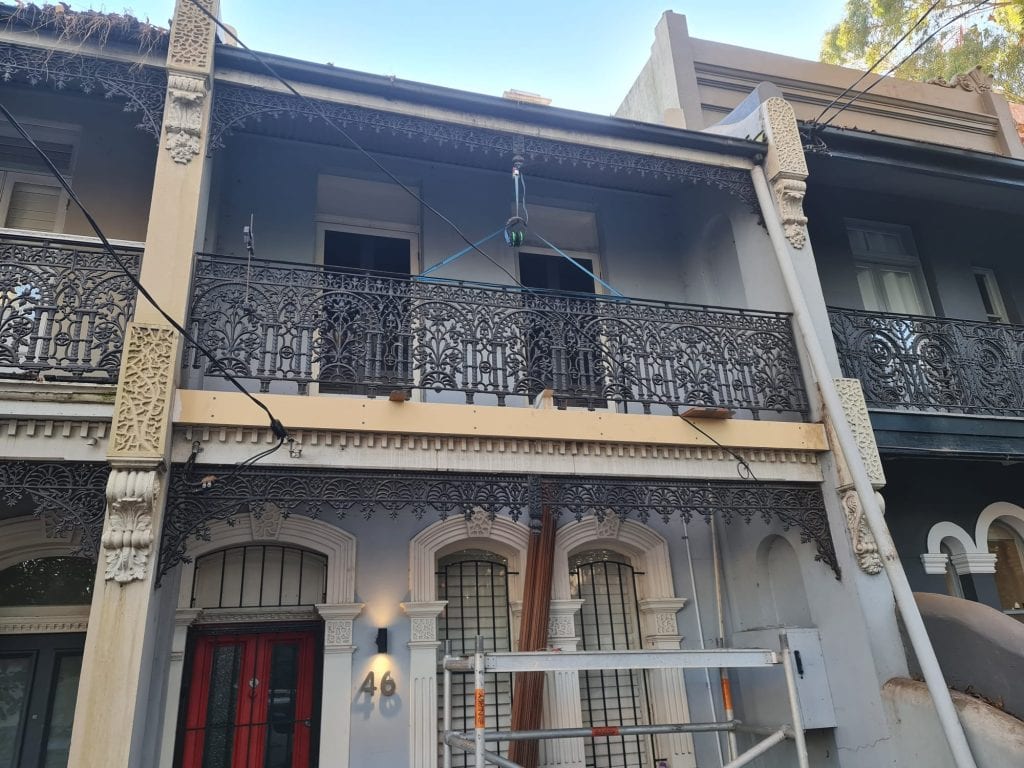 It's crucial that you act quickly to reduce the level of damage and a potentially dangerous collapse when you notice that your balcony has signs of rot in the beams, or uneven, loose flooring. Our team of skilled tradesmen are experienced in restoring Victorian terraces without needing unsightly braces or fixings visible from the street. We have strict conversation practices and a commitment to sustainability, so you can trust your restoration projects with us. Get in touch with our team today for a FREE safety assessment of your balcony.
For Further reading, Click the link to see the materials used for our Victorian Terrace Balcony Repair.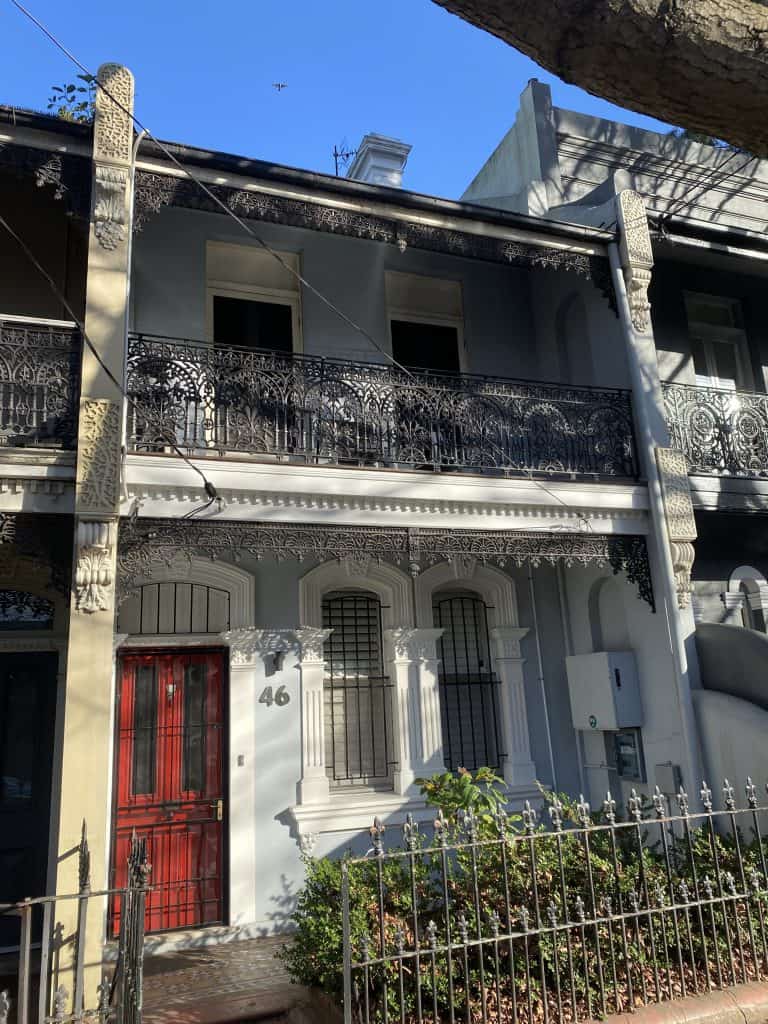 Contact Helitec today for all your building and heritage repairs.

Call our team or use our contact form to get in touch and discuss your balcony repair or restoration project.
VISIT OUR NEWS PAGES FOR MORE INFORMATION ON HELITEC'S SUCCESSFULLY COMPLETED PROJECTS
"Hello Mark and Helitec,
Your Team were fantastic. The Restoration work was completed in under one week, The price was half of what other builders quoted yet your craft was of the highest standard. thank you so much for everything.