Helitec Structural Services provide solutions for building remediation, building restoration including tuckpointing and reinstatement of structural integrity, stability of building facades and general remedial works.
Our experienced supervisors and field staff work with building Owners, Engineers, Architects, Builders and Consultants to design and implement solutions for a variety of building rectification problems using proven methods, materials and techniques.
Helitec are also proud to draw support from fellow specialists to provide a one-stop-shop for a variety of building remediation requirements.
If the brick walls in your building-
Have loss and failing mortar
Are bowed or lean
Have failing Parapets
Falling floors
Have lateral movement between brick courses
Your walls may be failing, and in a worst-case scenario, they may collapse.
Brick repointing – the process of removing and replacing old mortar from the joints surrounding bricks – is not just a cosmetic procedure. Helitec Structural Services are experts in brick repointing and can help you return your home/building back to its former glory, transforming decaying, damaged and unattractive brick work into the feature it once was, while restoring the strength and integrity of your building.
Your home is one of your most valuable assets, don't let the value of your home or building slowly deteriorate with crumbling brickwork or mortar. Return your building to its former glory with Helitec's complete range of general remedial works including:
Once completed the benefits to your building include:
Rejuvenation of your building's appearance and the restoration of brickwork and stone back to its original condition
Protecting the integrity and historical character of your building
Increasing your home/building's value
Preventing future decay and repair costs
Maintaining peace of mind with friendly, experienced craftsmen who leave your site clean and tidy when they're done
Helitec Structural Services use proven methods to repair leaning walls. Helitec Structural Services are Approved Helifix Installers. Click on the LINK to see how it is done.
We can help with your General Remedial Works project.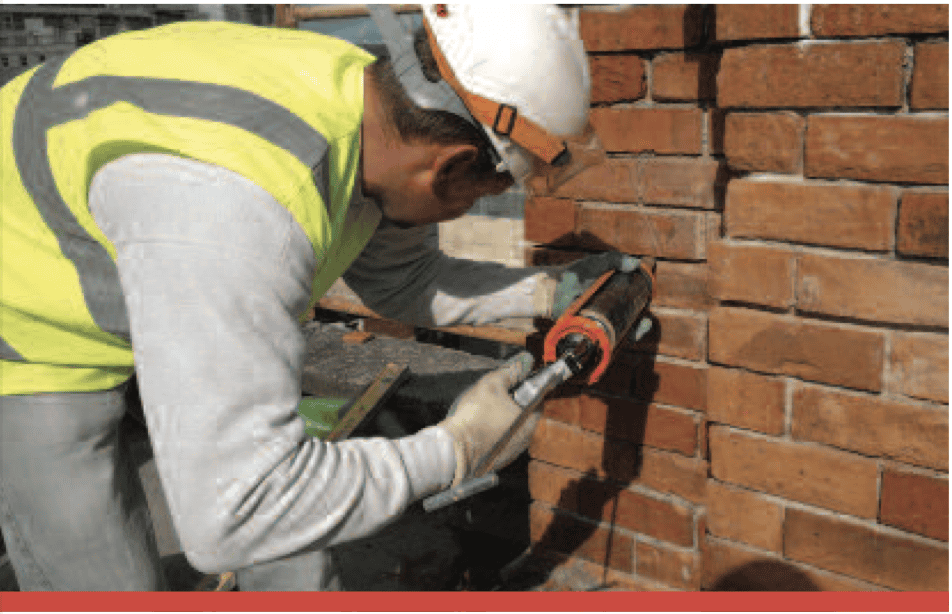 Testimonials
During February 2018 Helitec Structural Services undertook structural building repairs to our Strata Plan at Stanton Road, Mosman. Helitec proposed an innovative technology to resolve some large and unsightly concrete cracks in our building facia. Their solution was extremely effective and very fast to deploy. The cost was many thousands less than other quotes using more traditional approaches. During the repairs the Company's employees were courteous and respectful. They completed the repairs without delay and cleaned up their work area without trace oftheir activities. The final price was exactly as quoted. They also provided additional advice on other repairs which also saved the Body Corporate money. Their work was well communicated to us and was of an excellent standard.
Projects for this service