Helitec were called in to repair and strengthen a failed arch on a brick home in Casula
A large crack appearing on the main front wall of a well constructed and maintained family home in the Sydney suburb of Casula, was a concern to the owner who contacted Helitec for advice on the failed arch repair.
The crack ran vertically through the seven courses of brickwork in the curved arch entrance to the garage and not only looked unsightly but also presented structural concern about the integrity of the failed arch, which was potentially compromised by the cracking and movement.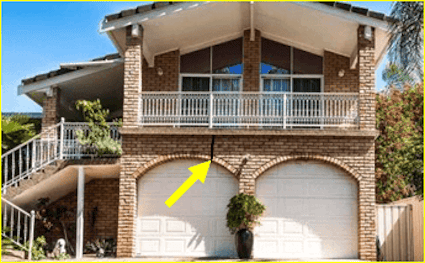 Urgent repairs were needed to reinstate the continuity, stability and effective arching action of the brickwork.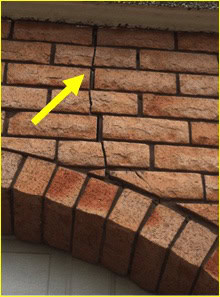 High tensile stainless steel reinforcement was retro-fit installed into mortar bed joints above the arch to create a masonry beam and the cracked bricks were cut out individually to be removed and replaced, as shown in the following sequence of photographs;
Temporary props were installed to secure the brickwork prior to the repairs.
Chases were cut into the brick mortar joints ready for the installation of proprietary retro-fit stainless steel reinforcement and high bond grout. These steps ensured a successful failed arch repair.
After completion, there was very little evidence of the repair and strengthening works being carried out. Damaged bricks were removed and replaced with matching bricks sourced from a specialty supplier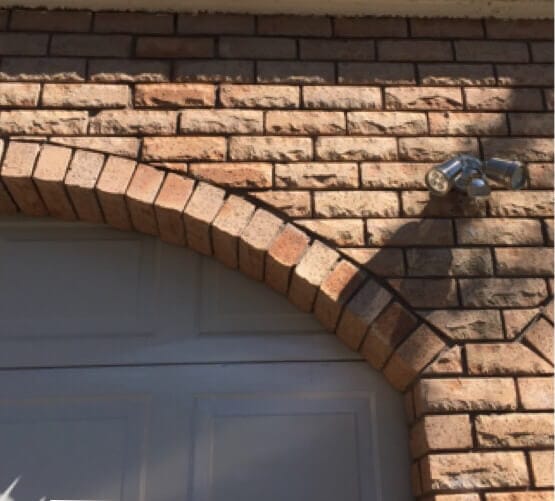 The original character and immaculate appearance of the home was maintained, with the owner of the property 'over the moon' with the quality of work and who was also quick to recommend Helitec to any friends and work colleagues with similar and other building problems.
Helitec offer free quotes for your failed arch repair.
Contact us if you would like further information or if you would like to discuss your own building problem or project.
Helitec Structural Services is a Helifix® "Approved Installer" and licensed building contractor which specialises in construction, restoration and repair of masonry buildings and structures.
Helitec staff are experienced and qualified in traditional brick and stone masonry construction and undergo continuing education and training in the latest techniques, materials and methods in building construction and rectification.