Helitec Structural Services have qualified stonemasons who are able to repair cracked, sunken, leaning and deteriorated stone walls. We only use quality materials and repair processes that will restore the beauty of your stone wall. For affordable stone wall repairs Contact Us today.
You can add years of life to your walls and make your building more attractive to potential buyers by having failing mortar repointed. Weathering caused by the elements, especially along the harbour foreshores and coast, will make your building dowdy and unattractive. Add value and save money on future repairs now.
Helitec are skilled at reinforcing the structural integrity of your building and walls. Because we are Helifix approved installers the quality of our workmanship is guaranteed. We are able to source stone to match your existing structure and can replicate mortars so any repairs are visually seamless.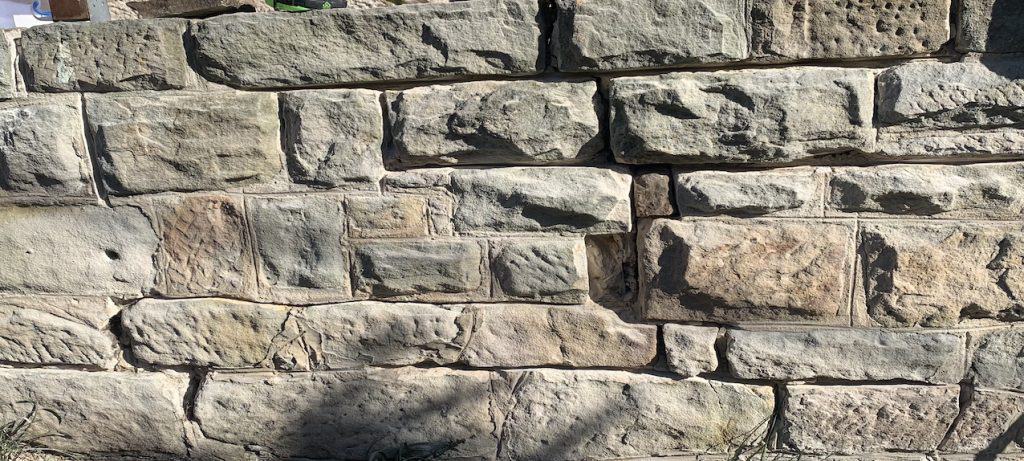 This retaining stone wall in North Sydney had cracking and deteriorating mortar joints. Helitec used Helifix Helical Bars and proprietary cementitious grout to reinstate the structural integrity, The mortar joints were repointed using a Westox speciality colour matched repointing mortar. To the owners delight the wall was returned to its original beauty.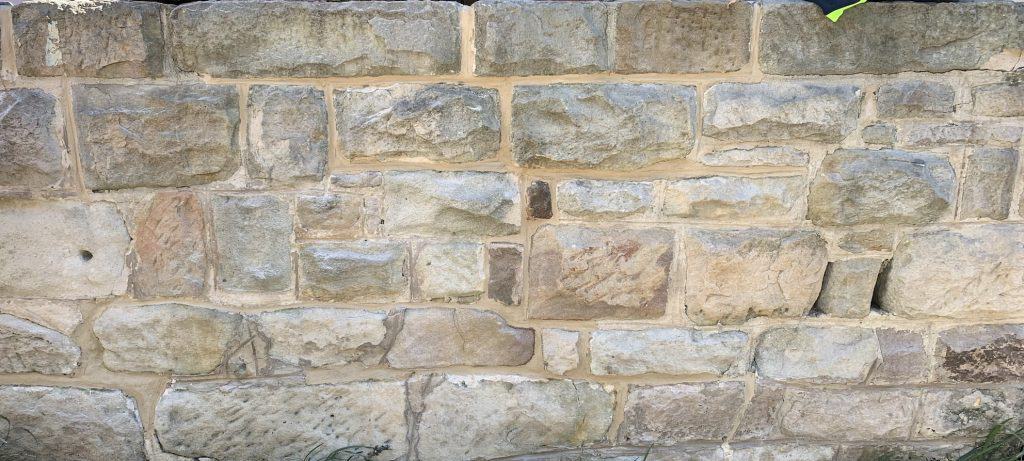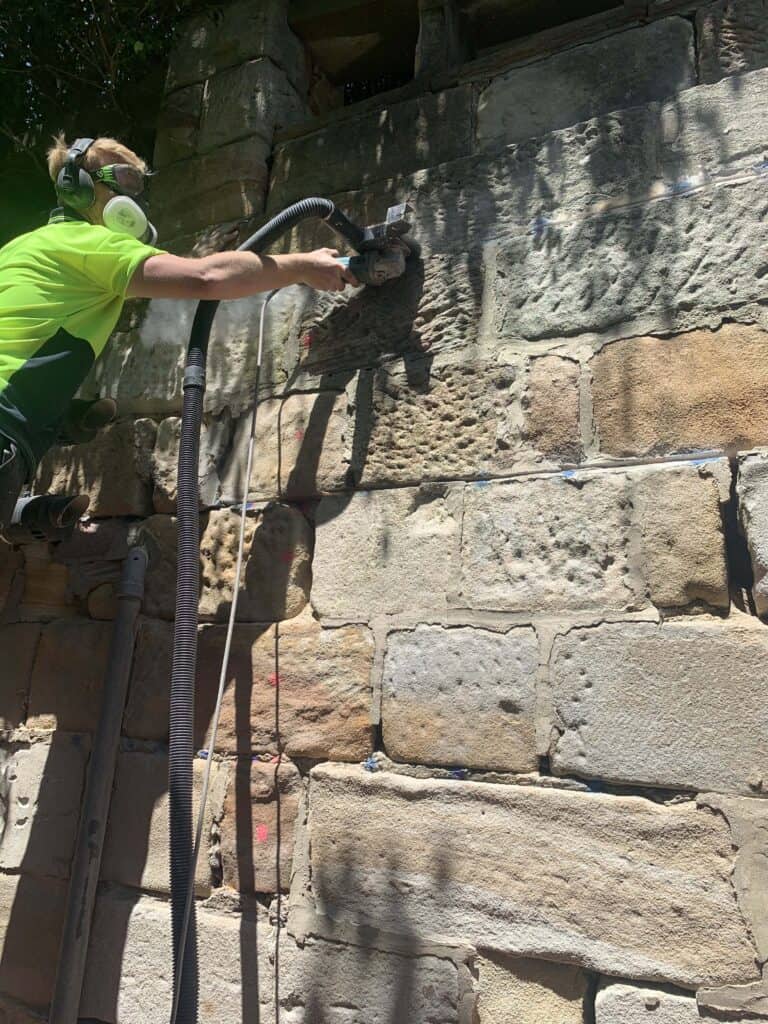 Helitec have completed many stone wall restorations visit our News Pages to learn more about how we endeavour to complete our projects beyond owners expectations. Our craftsmen take pride in each and every on of BUILDING + RESTORATION + REMEDIATION projects.
For affordable stone wall repairs Contact us today and speak to a friendly staff member for a free appraisal on how we can help you with your historical and heritage building problems.