Strata building had a badly bowing and cracked walls
The strata committee of this Middle Cove apartment block had received an engineering report showing the brick ties had corroded and needed replacement. The bowing brick walls had also caused other wall cracking and misalignment issues. Rather than an expensive rebuild of the wall, Hetitec were called in as an economical alternative. We only use tried and tested Helifix remediation products and methods and guarantee a permanent repair to your building problem.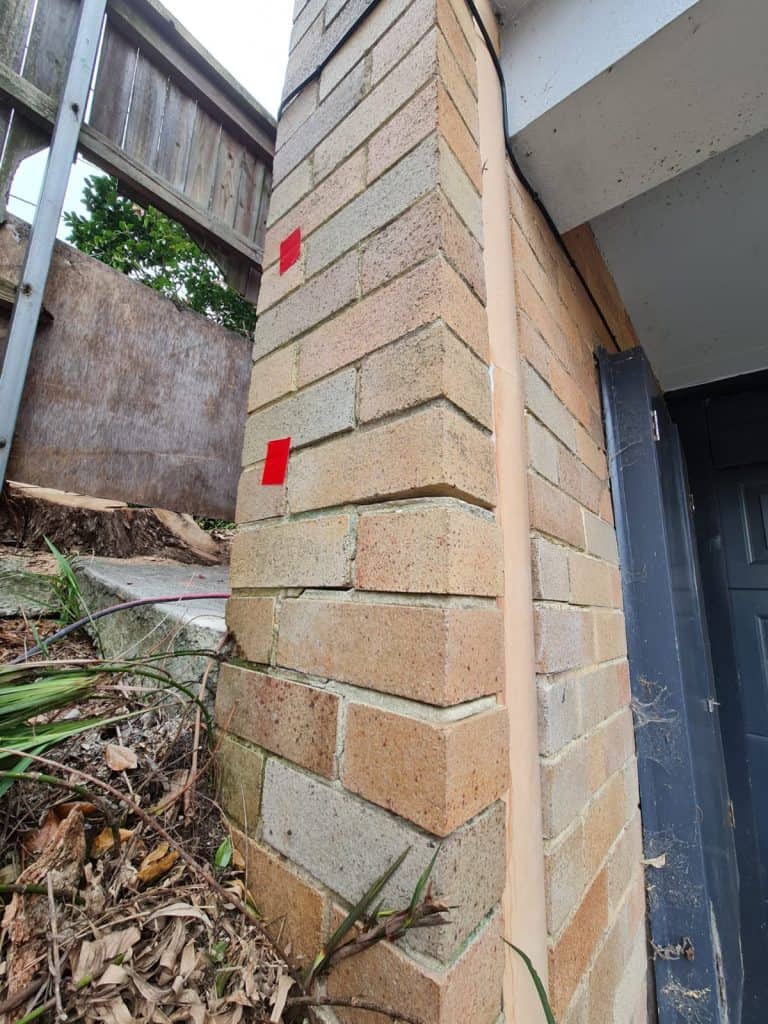 Retro-fitting Brick Wall Ties
Bowing brick walls are often caused by deteriorated walls ties. The walls lose their structural integrity which can cause other building faults or even collapse. Helitec are the leader in retrofitting brick wall ties. We have developed methodologies that are only available through Helitec and use specialty tools that reduces your cost of installation. We have a strident testing regime to make sure every Resi-tie has been installed to Australian Standards.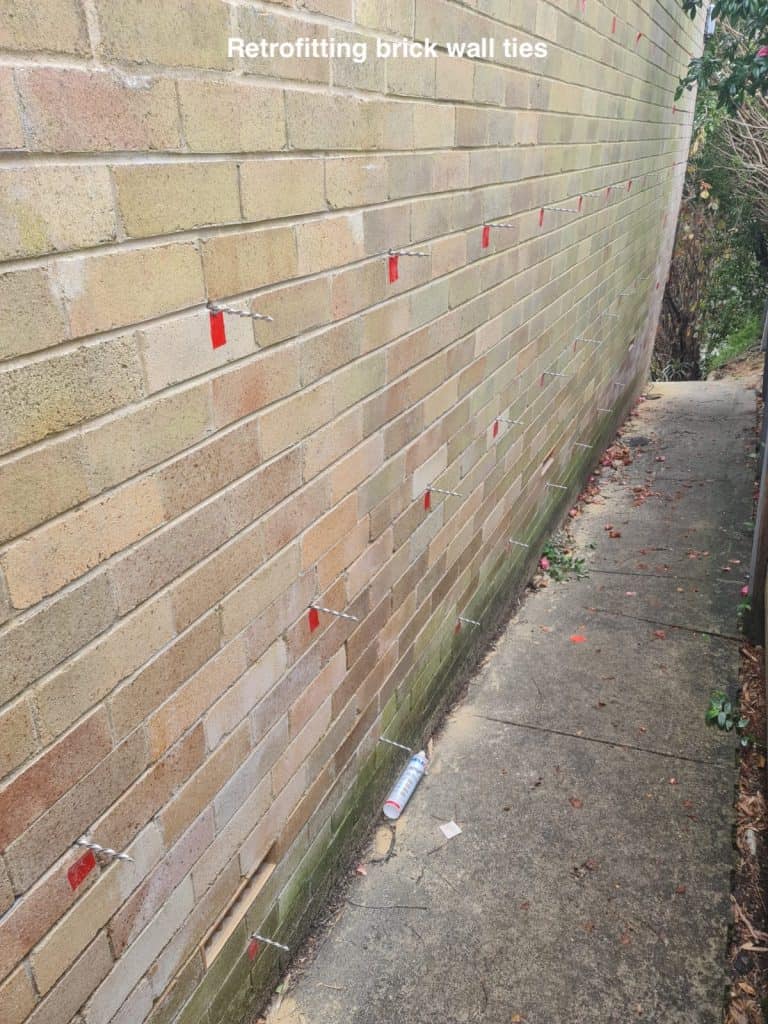 Repairing Cracked Walls
Apart fro being unsightly, cracked walls might cause other structural faults. If left un-repaired these faults can become costly to fix. To avoid moisture damage, wall movement, even collapse, have your cracks fixed before they expand.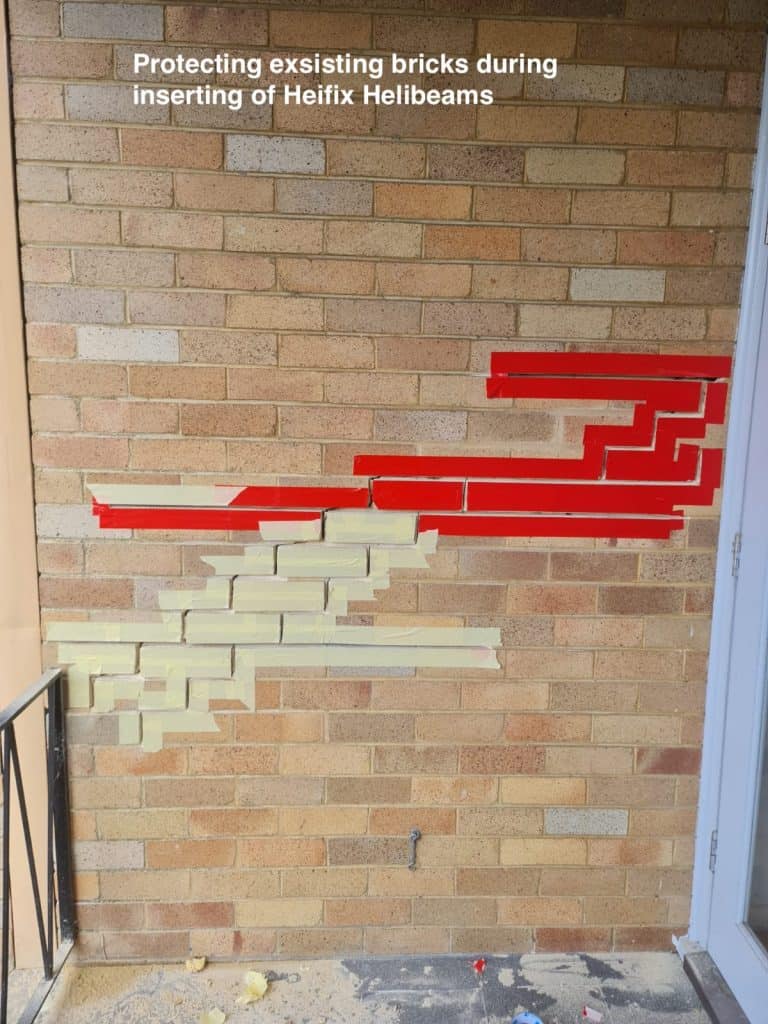 Strata Walls Permanently Repaired
Helitec have completed hundreds of bowing brick walls repairs. We are Helifix Approved Repairers and guarantee all our remediation projects. We can save you money and minimises disruption to the strata building occupants.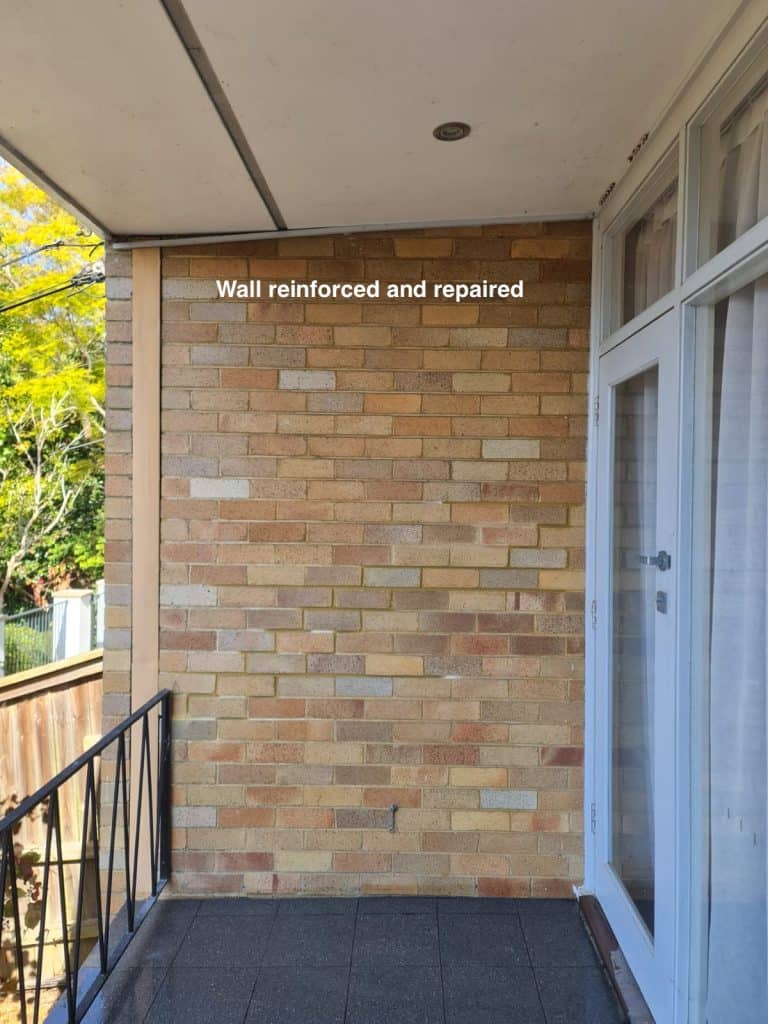 Contact Helitec today for all your strata building repairs.

Use our Contact Page and one of our friendly team members will get in touch to discuss how Helitec Structural Services can help with repairs or a full restoration to your strata building.
VISIT OUR NEWS PAGES FOR MORE INFORMATION ON HELITEC'S SUCCESSFULLY COMPLETED PROJECTS
"Jerry, the works conducted by Mark and Tom where absolutely fantastic. Both Mark and Tom where a pleasure to work with and both are extremely good natured men. They both kept Holly and Will, the neighbours, happy and of course kept me happy. They have pride in their workmanship, which these days is a diminishing quality. I also would like to thank you for your contribution to fixing the the cracks and tieing in this old brick wall to the new building.
Kind regards
Grant"