This chimney in Glebe was in danger of collapsing. The consulting engineering originally request steel bands be placed around the stack to keep it in place. Helitec suggested the chimney repairs use the tried and tested Helibeam structural strengthen system instead. This allowed for a seamless invisible fix with the chimneys ascetics remaining original rather than an industrial appearance.
The process involved the erection of scaffolding. Heiltec are qualified scaffolders and we supply our own scaffold saving you money from the need of hiring scaffold. Because your scaffolding costs are reduced your project can be undertaken in stages. The is useful especially when multiple units are being remediated meaning the time of disruption to occupants is minimised.
The chimney had an ugly steel brace previously installed.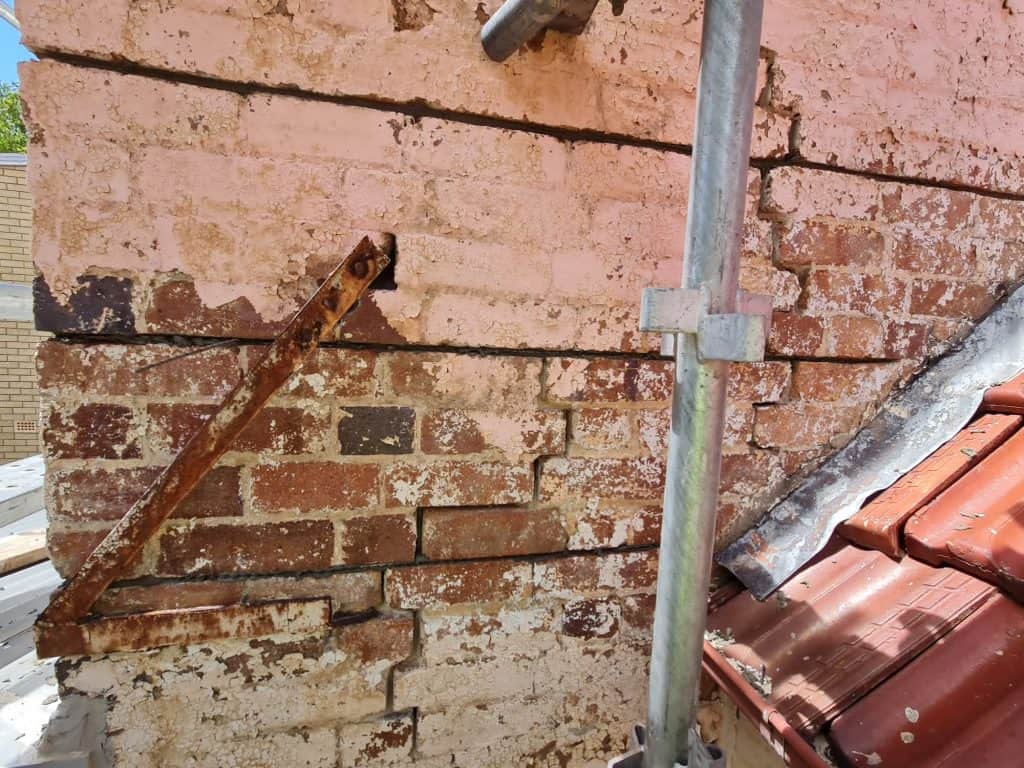 Helitec can offer innovative chimney repairs. We use superior Helifix products that are widely employed in the United Kingdom and throughout the world.
The finished result – Strong – Durable – Aesthetically Pleasing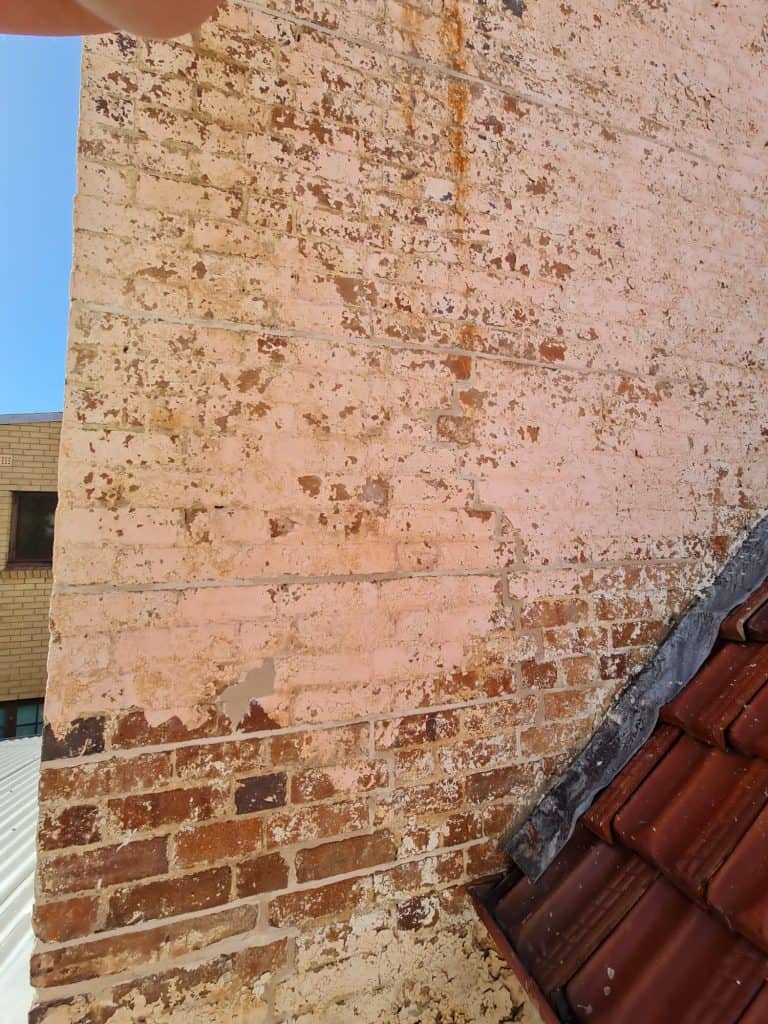 Contact Helitec today for all your building and heritage repairs.

Helitec have completed any projects like the knockdown rescued at Georgetown.
Use our Contact Page and one of our friendly team members will get in touch to discuss how Helitec Structural Services can help with repairs or a full restoration to your heritage building.
VISIT OUR NEWS PAGES FOR MORE INFORMATION ON HELITEC'S SUCCESSFULLY COMPLETED PROJECTS
FRAN FROM BELMORE
"I am very happy with smooth, transformed walls with not a crack in sight!
My thanks to Mark and the team who at all times were very professional, respectful and courteous while on the job.
Yours sincerely, Fran."