Helitec Structural Services were called on to undertake emergency brick repairs in Jamisontown, NSW.
The damaged brick column was stabilised from collapse so that the business could continue supply chain operations during the Christmas closedown period. Helitec Structural Services have a team of qualified craftsmen who will undertake emergency brick repairs to safely protect owners and the public from collapsing walls and structures.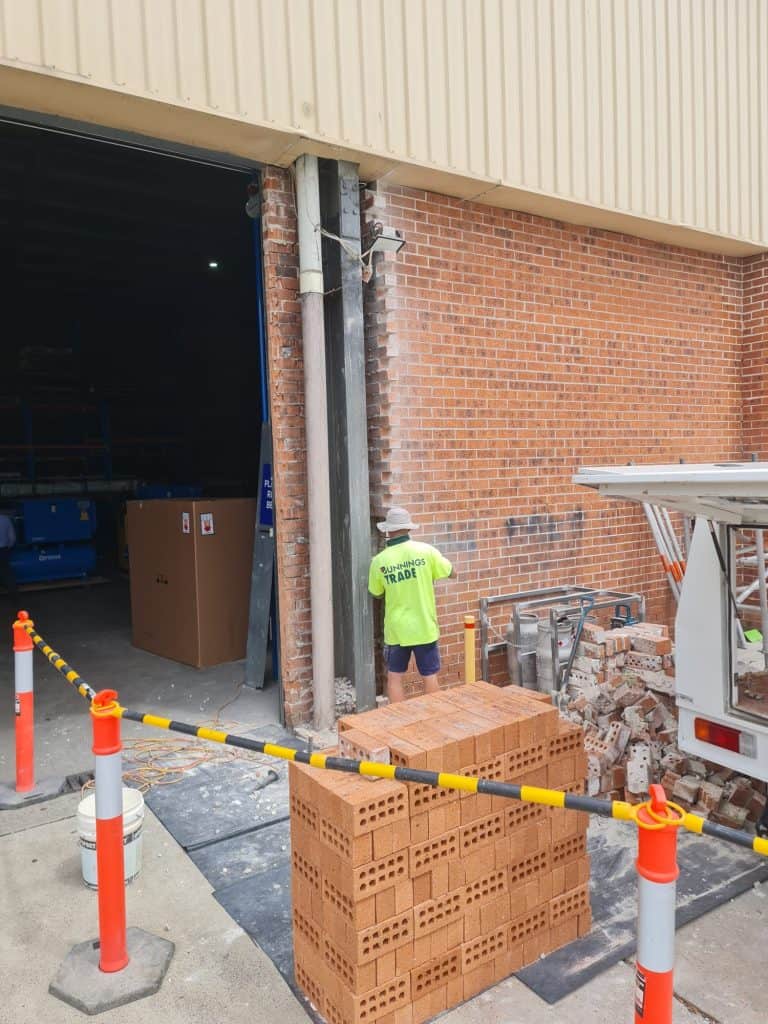 After our structural inspection of emergency brick repairs needed the owner decided the best solution was to rebuild the brick column around the steel support and existing plumbing. Matching bricks were sourced from one of our specialty brick suppliers for a seamless installation. Helitec Structural Services has strict health and safety procedures ensuring site safety of our workers, clients and visitors to our building sites. During the challenging time of the global Covid pandemic we have compiled with all government health directives and are proud to have avoided any infections assoociated with our many building sites during this time.
The repairs were completed with minimal disruption to the operations of the business and staff. Our extensive list of suppliers of specialty bricks allows our craftsmen to reproduce original brick colours for any masonry building. Visit our NEWS pages for more information on our completed projects.
Helitec Structural Services are the leading installer of Helifix building remediation and structural strengthening systems. We are approved Helifix installers.