The Helitec Structural Services team came together to make a resounding success of this heritage restoration Chatswood project. The project was mainly repair and rebuild the failing and unattractive front sunrooms on this 1930s masonry cottage. Different trades were utilised for this successful restoration in the Chatswood Heritage Preservation Zone.
The Team Heritage Restoration Chatswood
Stonemasons
Bricklayers
Carpenters
Roofers and plumbers
Glaziers
Plasterers and painters
Electricians
The Works
Secure site with temporary fencing at South East corner between sunroom and main entrance.
Remove, encapsulate and dispose any bonded asbestos cladding within the sunroom walls only.
Remove windows and install temporary pads, needles and propping to secure existing roof and floor structure.
Supply and install new internal timber stud framing to three sunroom walls including integral lintel, plasterboard cladding, cornice, mouldings and sarking.
Dismantle existing tuck pointed 230mm brickwork, sandstone wall, piers and footings. Clean ready for re-use including photographing, numbering and cataloguing stone block locations.
Demolish existing brick, stone or concrete footing and replace with new RC Footing to Engineer's detail.
Rebuild areas of demolished brickwork including toothing in, DPCs, flashings, stainless steel wall ties and reinforcement as specified and detailed. Allow for re-use of reclaimed heritage bricks and sandstone and heritage tuckpointing of new brickwork.
Cement render finish external face, decorative brick column capitals to match existing.
Replace internal and external timber mouldings and trims where removed.
Install 7 new timber casement window suites including all flashings, DPC's.
Allow for removal and disposal of waste and site cleaning during works.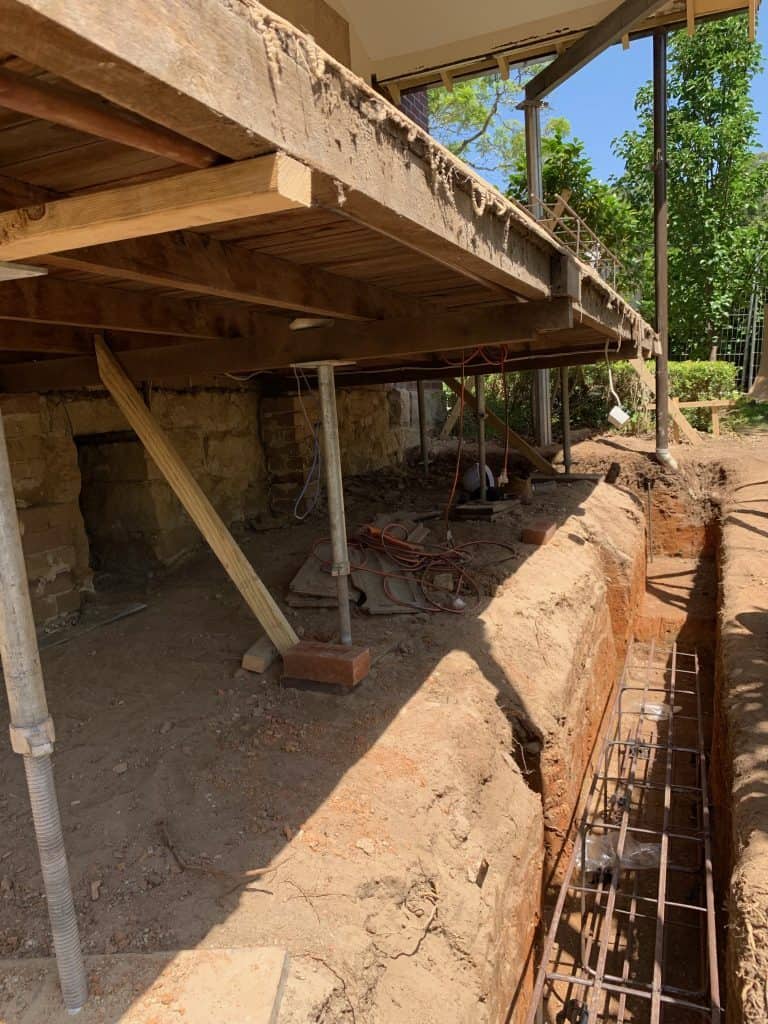 Helitec Structural Services are leading remedial and restoration builders in New South Wales. Call 1300 234 450 at any time to speak to one off our friendly helpful engineers. We can suggest innovative ideas to make your building project a success. Wether just a cracked wall or a total heritage rebuild, Helitec Structural Services will ensure your budget restraints are met whilst delivering high quality workmanship and finish.
Contact us today to get your special project underway.