This heritage cottage in The Inner West of Sydney was proudly restored by the Helitec Team.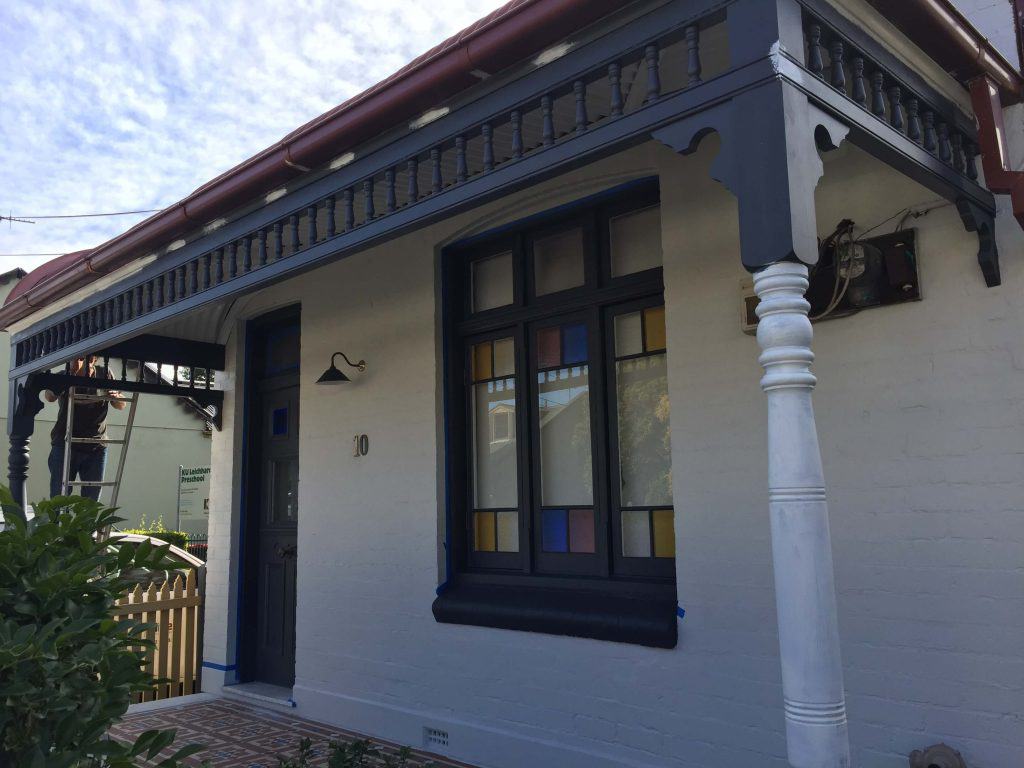 Helitec are proud to undertake Heritage restoration to the highest quality. This Leichardt cottage was faced with a dilapidated wall that was dangerously leaning, a collapsed interior hallway ceiling, ill fitting doors, broken and missing tiles and a veranda roof that was unsightly, Helitec Structural Services undertook the heritage restoration of the facade, external bowed walls & cracked internal walls, interior ceilings and the veranda.
We rebuilt the western wall, replaced veranda tiles and the hallway ceiling, cornices and light surrounds. We also repainted and restored the veranda including roof, columns, door and window. We replaced veranda and wall concrete footings and rebuilt a leaning wall with the original bricks.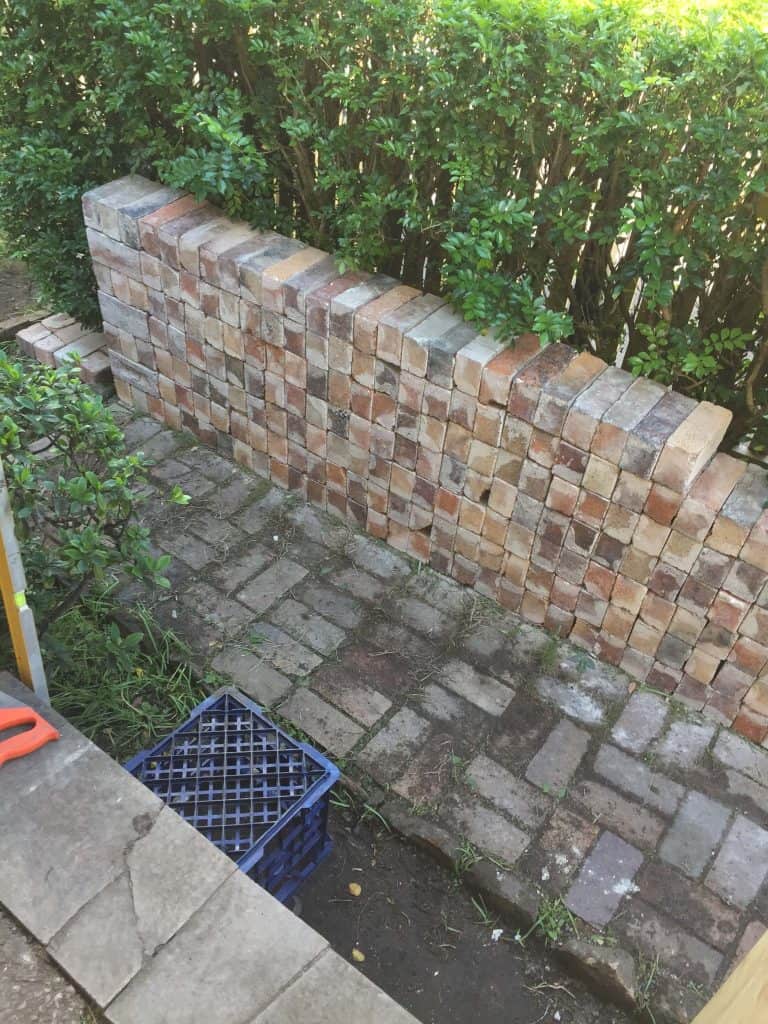 Helitec Structural Services supply and erect our own scaffolding. This means we are able to keep the cost of your heritage restoration to a minimal amount.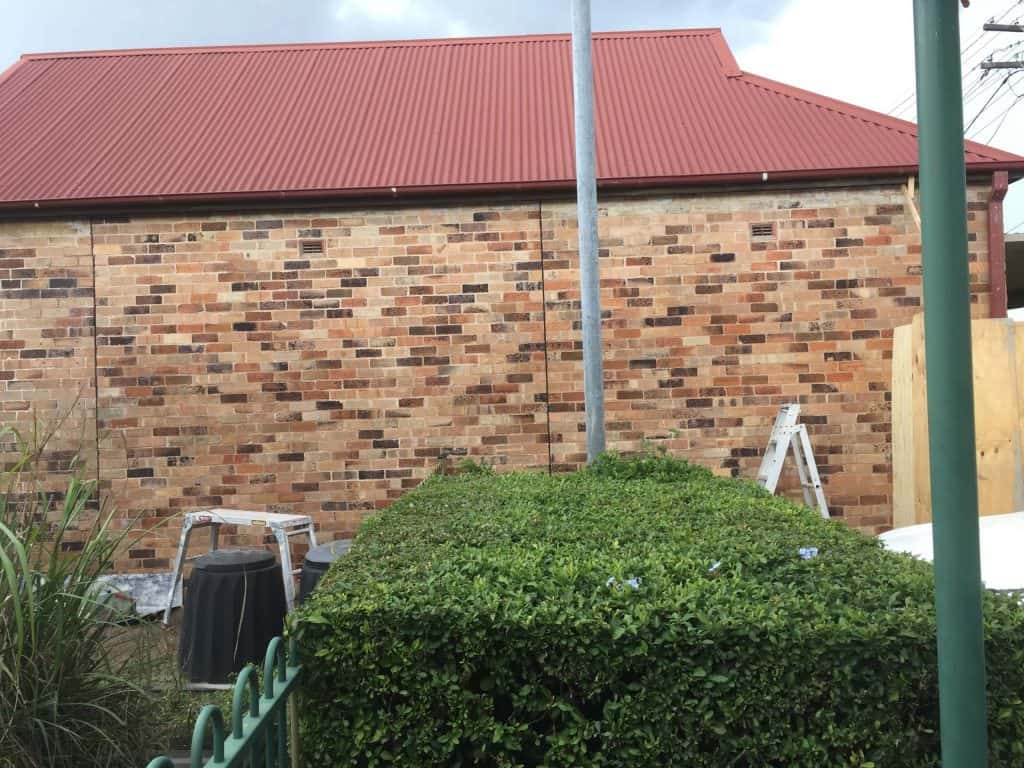 Helitec have years of experience in sourcing the right materials for your heritage restoration. We can match new materials with the original building materials used for a timeless rejuvenation of your building. Contact us today and discuss you project with one of our friendly and helpful staff members.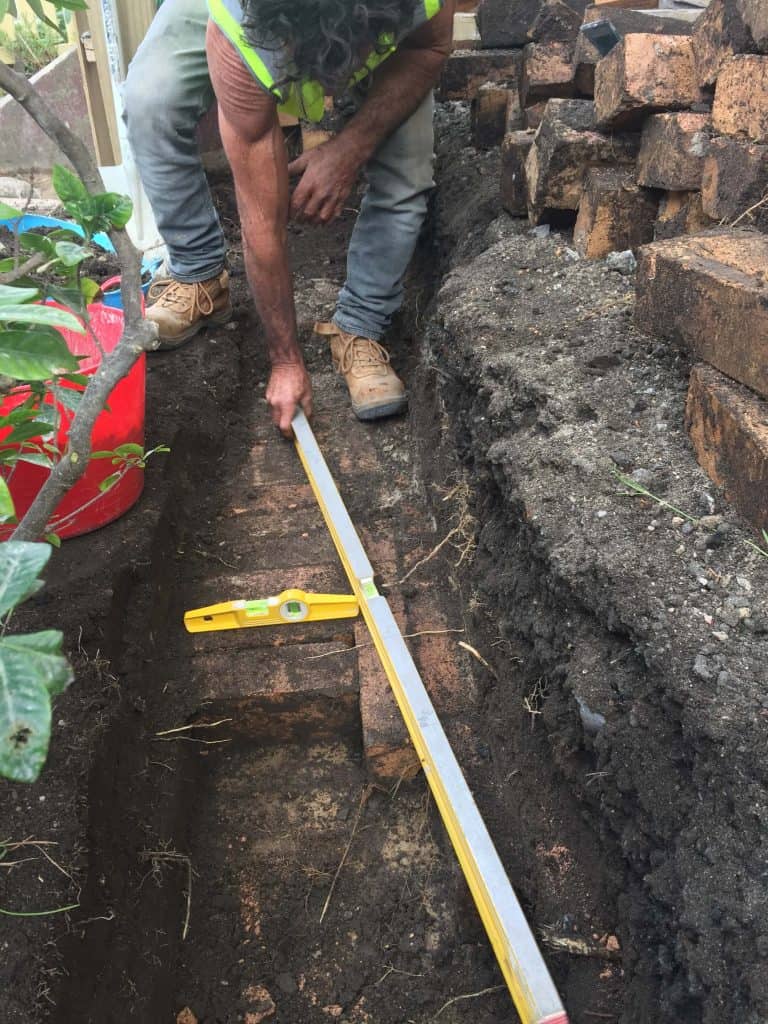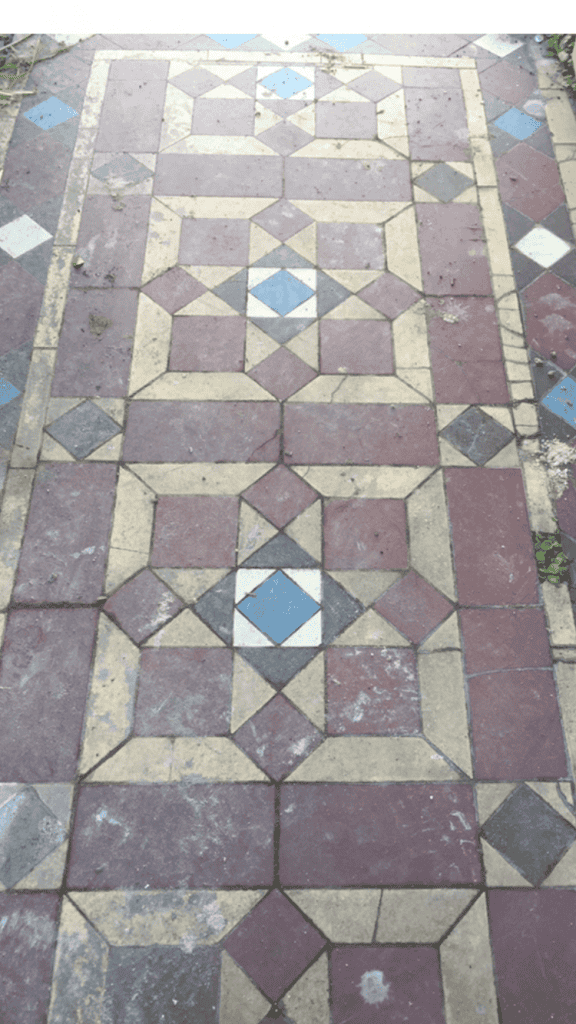 Helitec were able to source an exact match of the patten used for these tessellated tiles. Having completed numerous restorations we have many suppliers contact for heritage era building materials.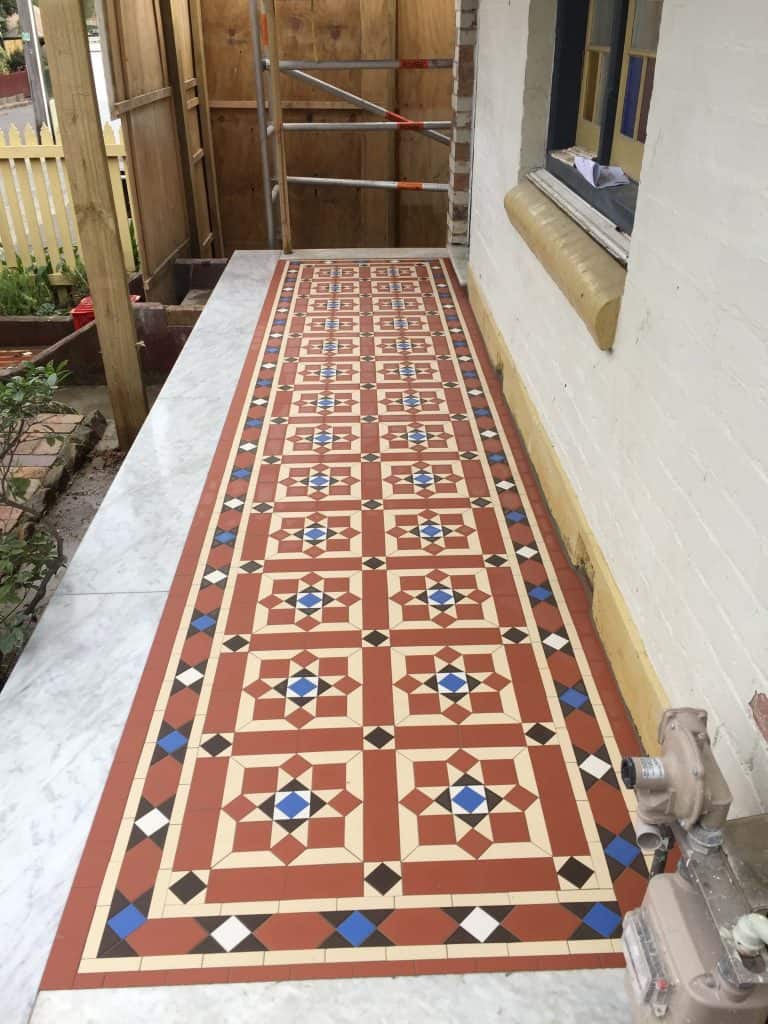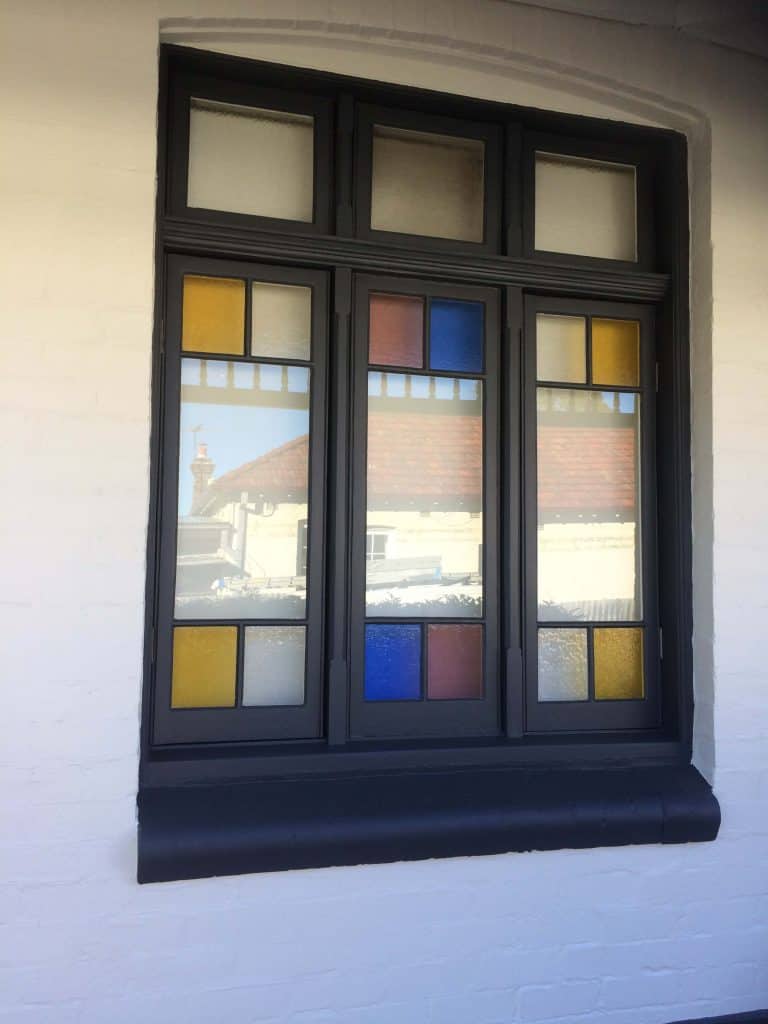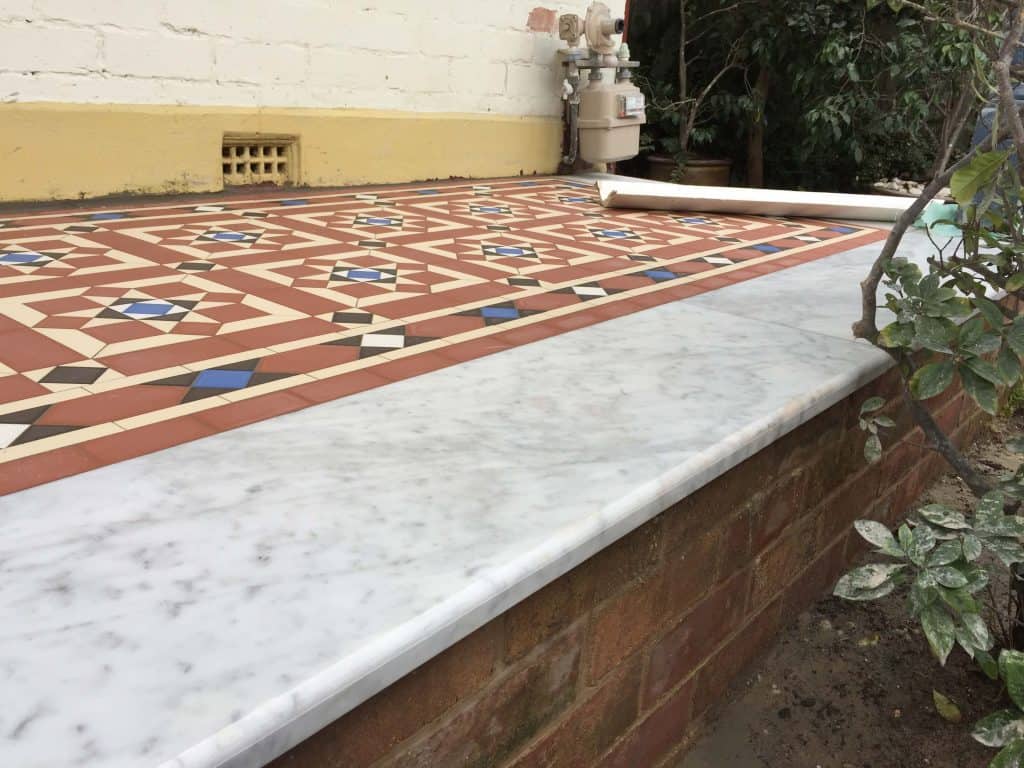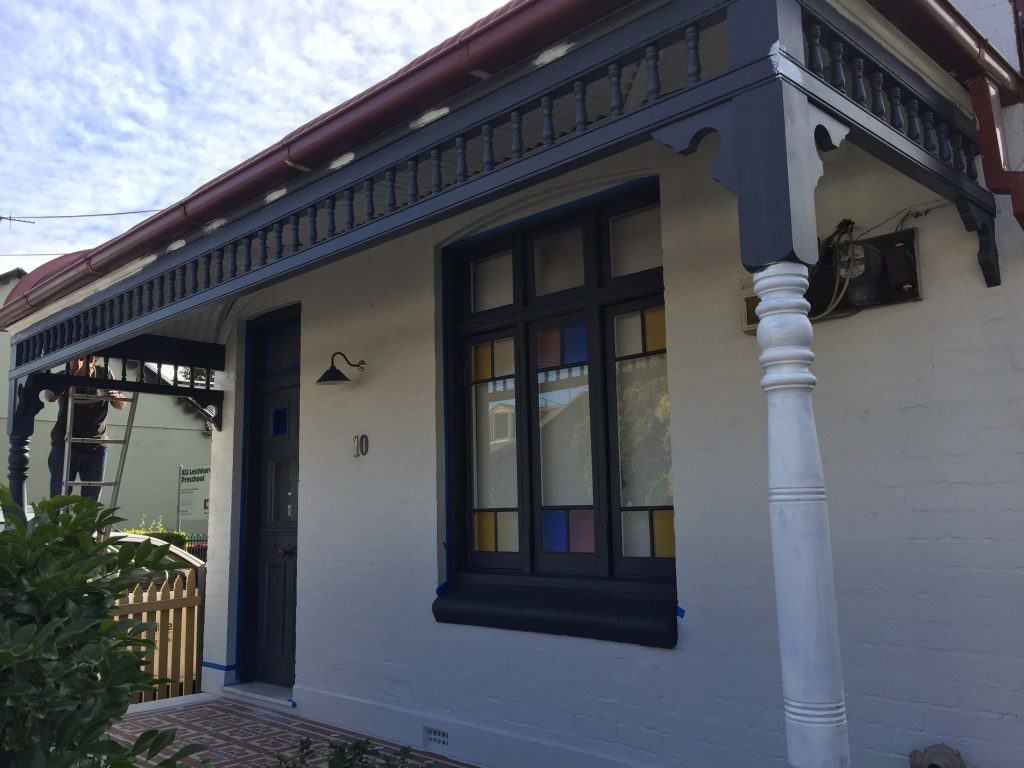 Helitec Structural Services undertake heritage restoration on single story and heritage apartment buildings. Our craftsmen take pride in their work and are fastidious with their detail. For a friendly and free appraisal contact us today