Restoring Veranda with Tessellated Tiles
Helitec Structural Services offer total restoration services. The entrance to this beautiful home in Marrickville belied the grandeur of the interior spaces within. Helitec can restore and create stunning verandas and porches for your heritage or federation home. Our skilled tradespersons will permanently fix any damaged or failing sub-structures , cracked walls or crumbling mortar joints. This Marrickville pre war two storey cottage needed its front veranda and heritage veranda tiles upgraded. The concrete veranda had great sandstone footings but was cracking and ugly. The steps were in the wrong position.
The owners decided to relay the veranda with new concrete, new steps and new tessellated tiles with new polished slate edges. The result, I'm sure you'll agree, is absolutely stunning.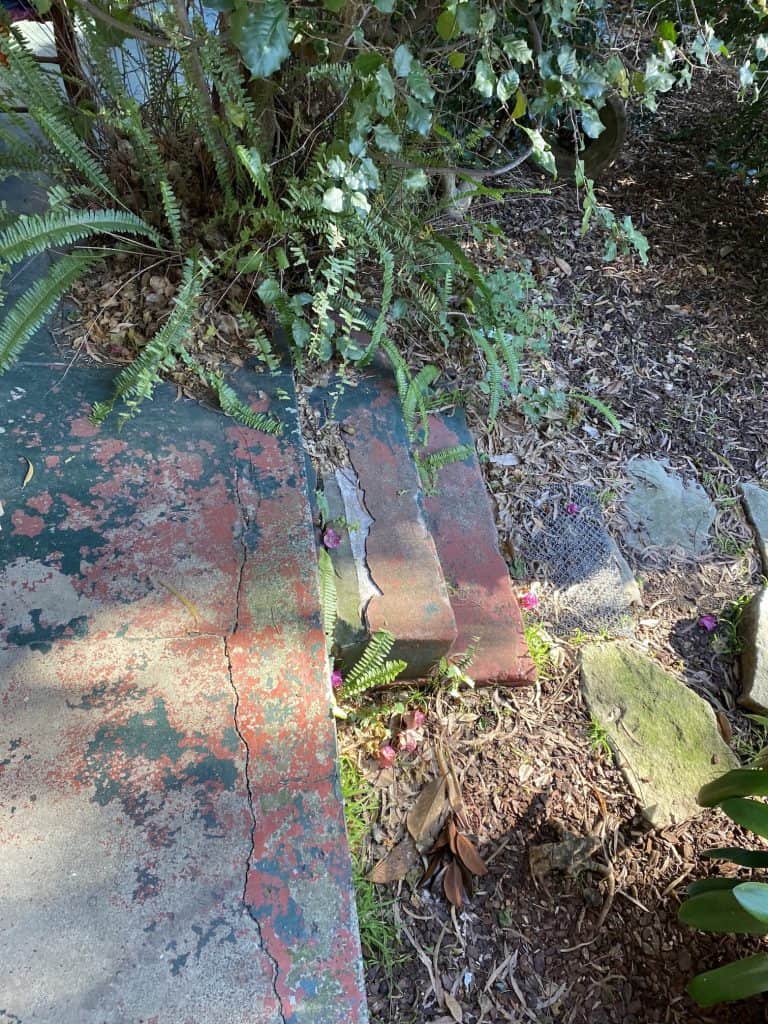 Concreting
The Helitec team are skilled across multiple trades. Our complete restoration services allow to you to complete your project to the highest standard at the lowest cost. All of your building project needs can be managed by Helitec. Wee'll turn your design vision into your reality. We are proud to complete every job above expectations.
Slate Steps and Edging
Helitec Structural Services have a network of quality heritage veranda tiles suppliers available for you to to make your design selections, like the beautifully polished slate steps and edging used on the Marrickville veranda. Once selected, our craftsmen will use the latest quality building techniques to make your building material selections empress.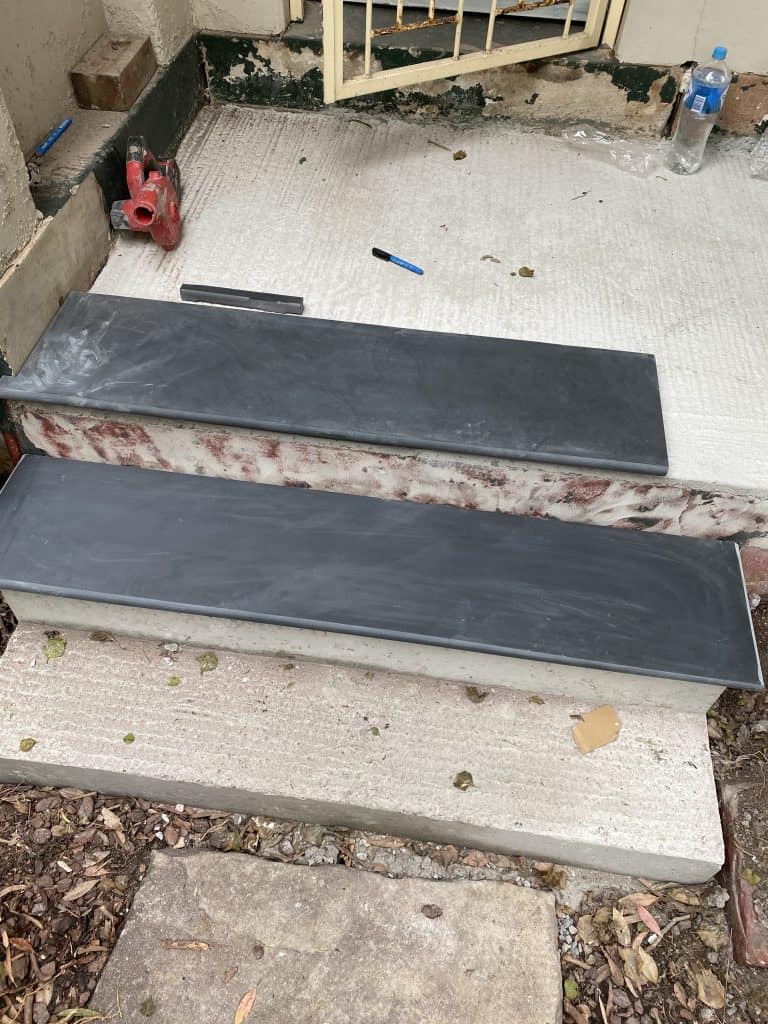 Tiling
The owners selection of the heritage veranda tiles design from the Renditions range was superb. The veranda was turned into a welcoming and stately showpiece.
Contact Helitec today for all your building and heritage repairs.

VISIT OUR NEWS PAGES FOR MORE INFORMATION ON HELITEC'S SUCCESSFULLY COMPLETED PROJECTS