Helitec are experts at repairing cracks in masonry walls. We use speciality building systems and materials when restoring internal wall cracks.
Concord West Federation Restoration
Recent rain events has caused cracking in masonry buildings walls. Federation homes in particular have been affected by wall cracks. Protect your Federation building from wall moisture by repairing your walls. This home in Concord West had extensive internal wall cracks. During our strengthening works all the original mouldings were maintained by our minimally invasive methodology for retro fitting reinforcement beams into buildings walls.
Cracks can appear in your walls for many reasons. Helitec have completed quality repairs on thousands of cracked walls. We have available the best solutions and the latest technology to repair your cracked masonry walls. Being an Approved Helifix Installer our works are guaranteed. Our tradesman have completed the Helifix Training Program. Our quality stainless steel components combined with the use of tried and tested proprietary grouts and resins ensures the restoration of your cracked walls is permanent.
Repairing Masonry Wall Cracks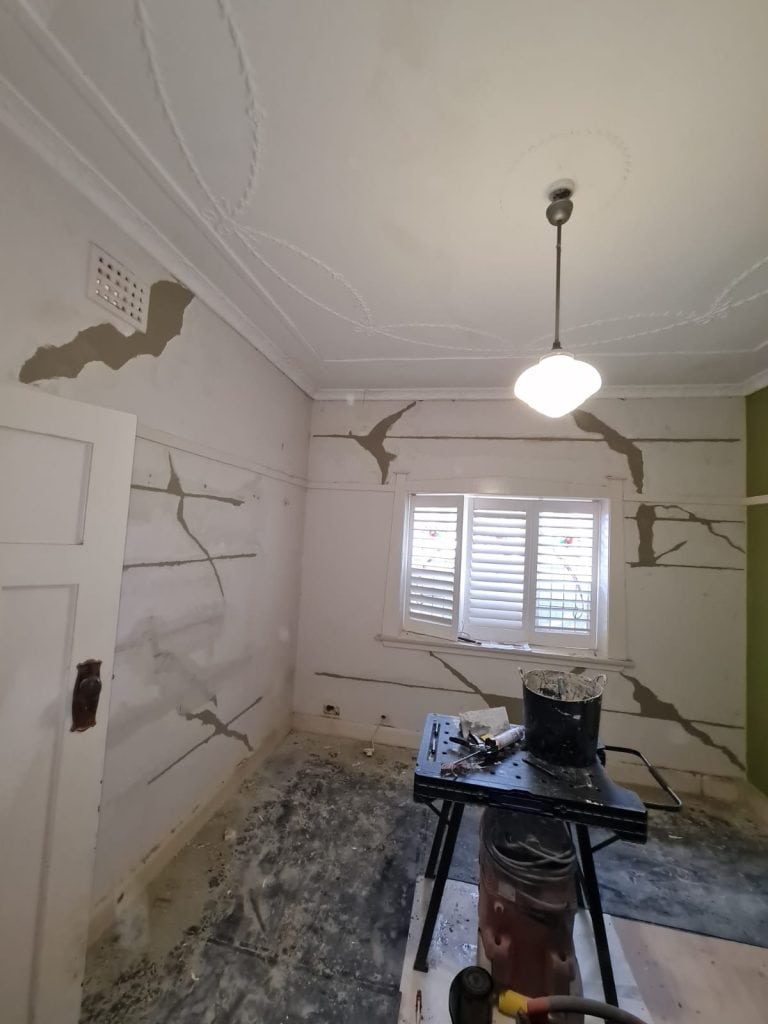 The owners wanted to keep all the character and history of their homes architrave and mouldings. Our tradesmen know how to take extra care work around existing mouldings without sacrificing the structural integrity of the repairs.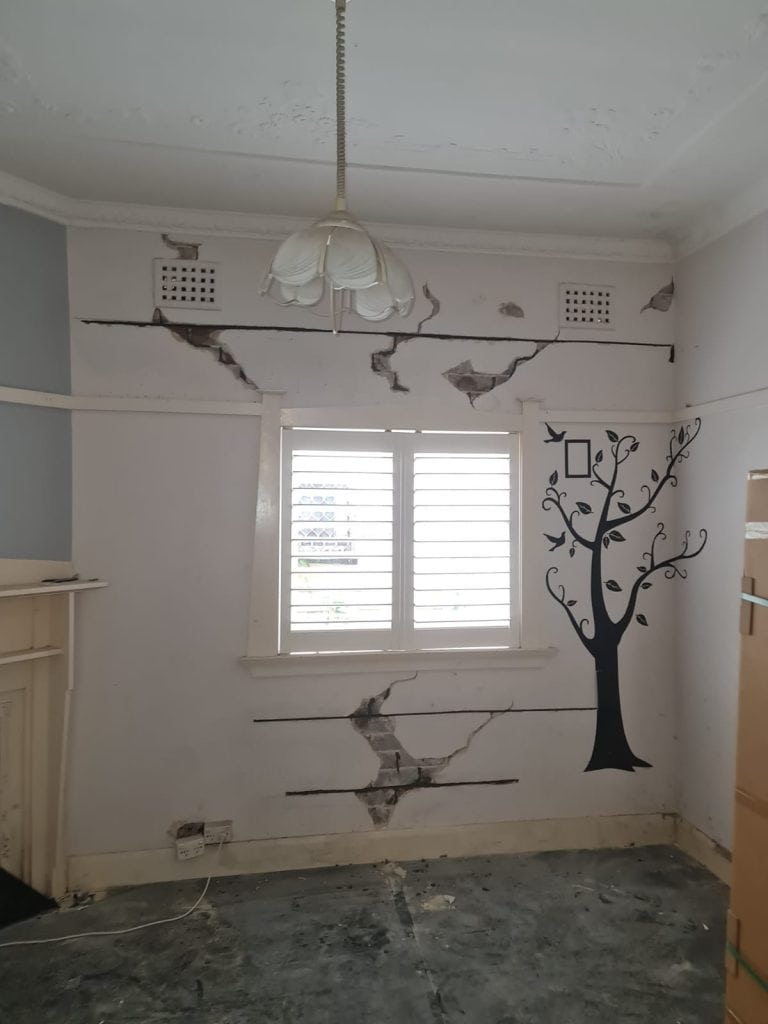 Helitec have completed many projects like the internal wall cracks restoration on this Federation home.
Contact Helitec today for all your building and heritage repairs and restoration.

Use our Contact Page and one of our friendly team members will get in touch to discuss how Helitec Structural Services can help with repairs or a full restoration to your heritage building.
VISIT OUR NEWS PAGES FOR MORE INFORMATION ON HELITEC'S SUCCESSFULLY COMPLETED PROJECTS
Andrew Form Corncord
"I am very happy with smooth, transformed walls with not a crack in sight!
My thanks to Mark and the team who at all times were very professional, respectful and courteous while on the job.
Yours sincerely, Andrew."