Don't let this happen to you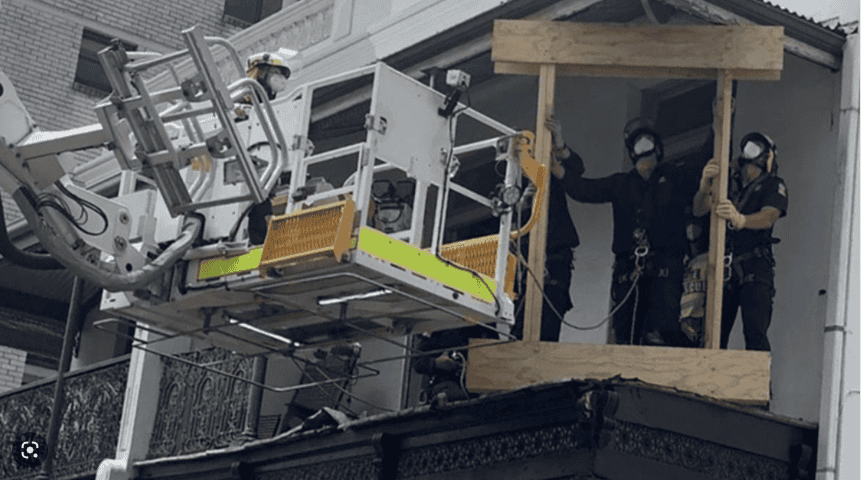 The balcony structures in many East Sydney terrace homes need repairs to maintain their structural integrity. A major cause of balcony collapse is wood rot. Make safe your terrace balcony today. Most terraces are over 100 years old. The balconies need regular maintenance to paint and waterproofing. Even with good maintenance over the years the beams and flooring can become water logged and then wood rot sets in. Wall moisture where the wooden beams abuts the masonry walls naturally cause rotting.
Even if the balcony hasn't collapsed our clients often express their fear about using their beautiful balconies. Tenants reject otherwise great terraces because of a badly maintained wrought iron fittings or rotting wood floor boards.
Make safe your terrace balcony, give yourself relief from trepidation of using your balcony and add real value, street appeal and desirability to prospective tenants
History of Sydney Terraces
Terraces were constructed in Sydney between the 1850's and the 1890's. Sydney terrace houses are mainly built in Victorian and Edwardian styles that were popular in English major cities.
Large numbers of terraced houses were built in the inner suburbs. Terraces became popular during the population boom caused by the Gold Rushes of the 1850s. The lower construction cost to developers and landlords compered to the cost to built free standing homes in a increasingly dense inner cities. Lack of transport options meant all classes of society wanted to reside near the bustling city centre.
A recent Helitec balcony repair project
Removal of rotted beams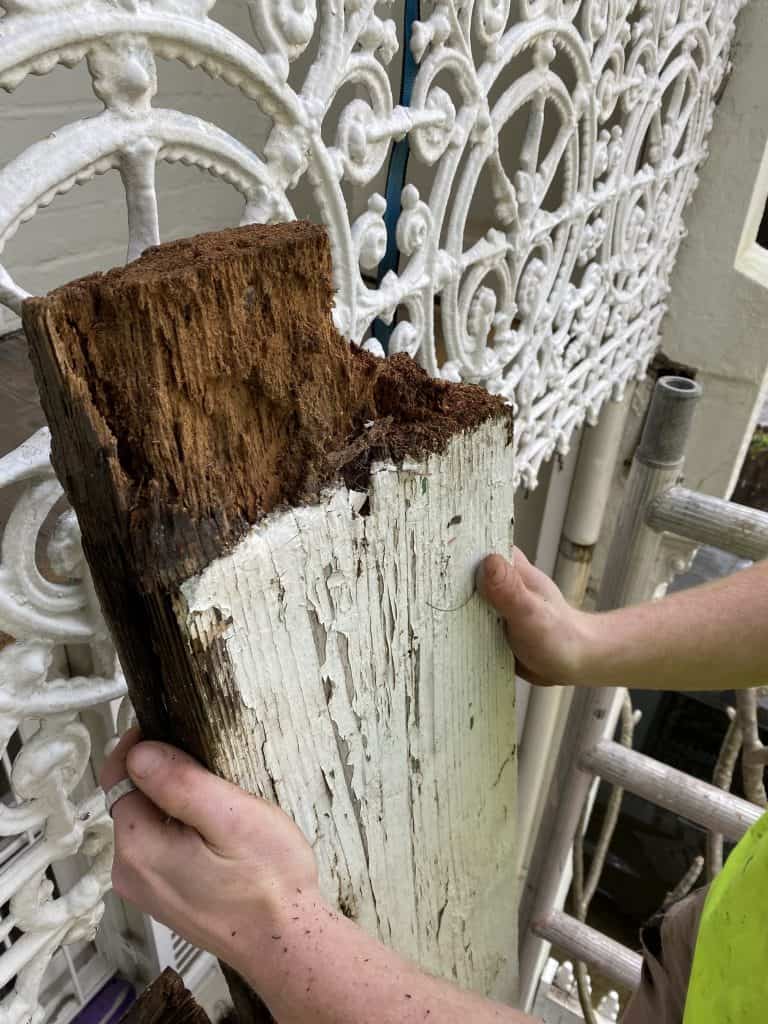 Installing new beams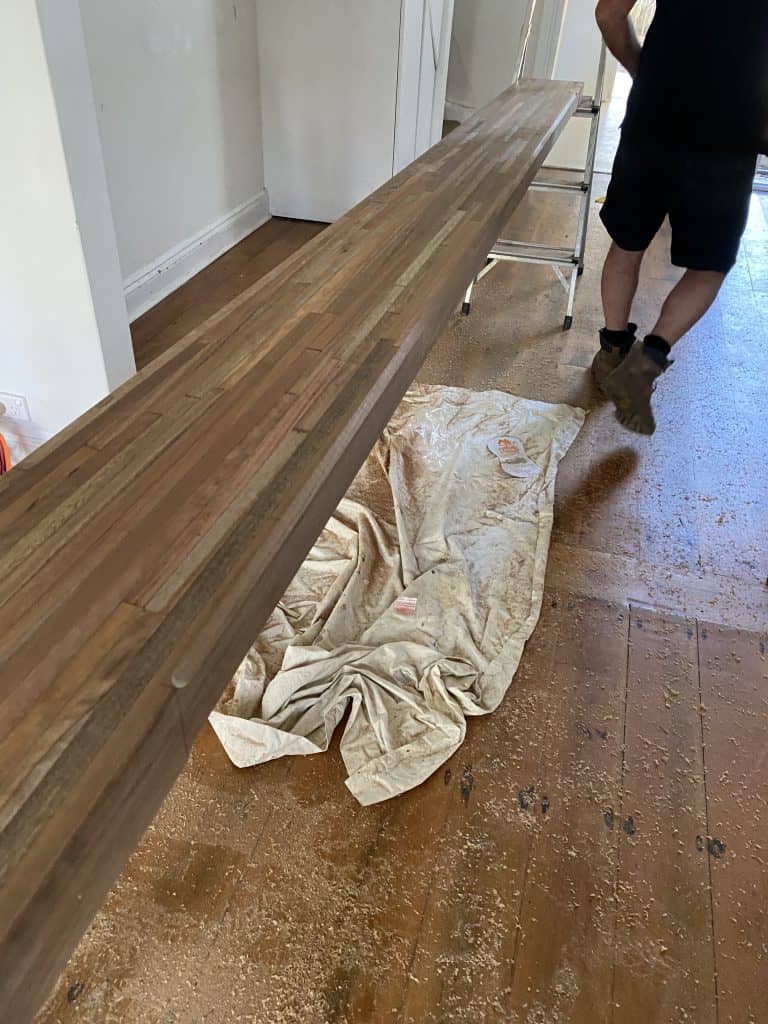 Project completed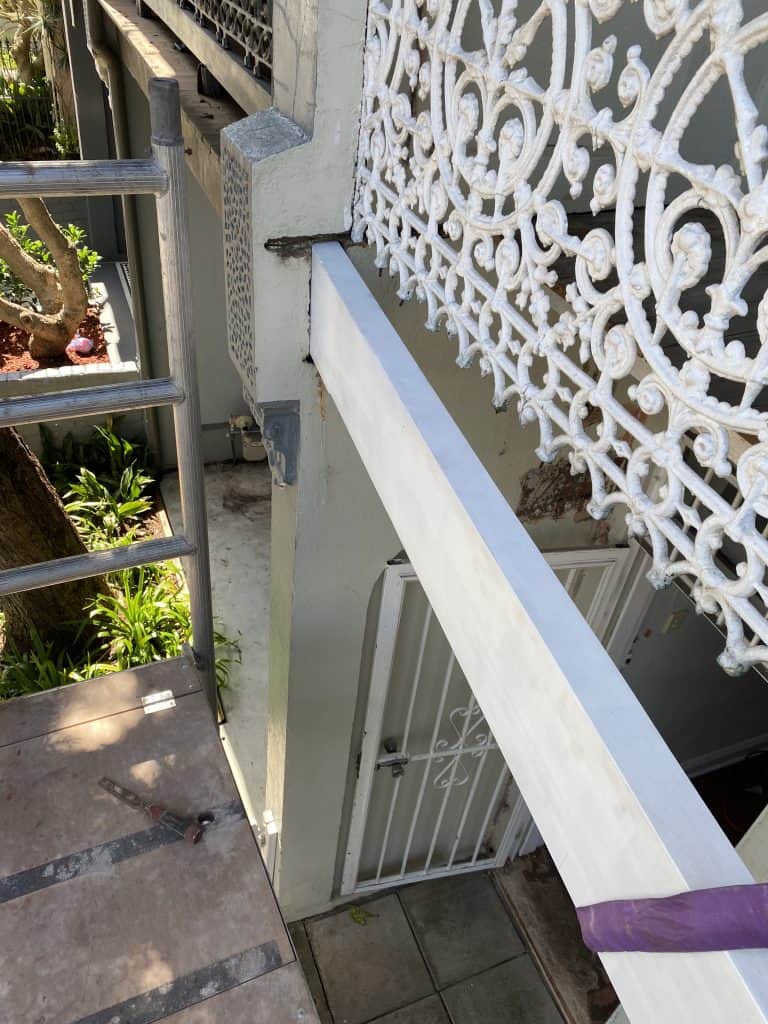 Contact Helitec today for all your building and heritage repairs.

Helitec have completed many Make Safe Your Terrace Balcony repairs
Use our Contact Page and one of our friendly team members will get in touch to discuss how Helitec Structural Services can help with repairs or a full restoration to your heritage building.
VISIT OUR NEWS PAGES FOR MORE INFORMATION ON HELITEC'S SUCCESSFULLY COMPLETED PROJECTS