This beautiful home in Newtown, along with many others in the street, had been affected by tree roots. Over time the building had received patch repairs and gyprock sheeting was used to hide the internal cracks. Helitec were called in to undertake the terrace restoration.
The owners decided that best solution would be to strengthen the masonry walls by using the Helifix helical bar remedial system. Once the building was stabilised the resultant damage to floors, frames, ceilings and cornices from the tree roots was also repaired.
Once completed the interior and exterior walls, ceilings and cornices were repainted giving this wonderful terrace and new lease on life.
Our Works For This Terrace Restoration.
Strip skirtings, architraves cornices, ceilings and plasterboard wall linings. Strip remaining damaged cement render from walls, Strip sheet flooring.
Clean waste from subfloor. Inspect subfloor and carry out basic repairs to brick walls, exposed footings and brick piers. Inspect ant caps, connections to bearers and joists. Carry out basic repairs and adjust piers and bearers to re-level floor
Supply and fix new sheet flooring and subfloor access hatch. Inspect L2 floor joists, beams and wall connections, bearing and bracing of roof 1 frame and gable walls. Subject to report, carry out basic repairs and bracing.
Supply and install S.S. Grade 316, HeliBar reinforcement to repair and strengthen masonry. Materials and labour to carry out general brick crack repair with mortar fill or resin. Supply and fix new plasterboard ceilings and cornices. Reinstate light fittings, switches and power points. Material and labour to cement render and set coat walls. Material and labour to repair or rebuild and reinforce damaged masonry arches. Supply and install new MDF skirtings and architraves.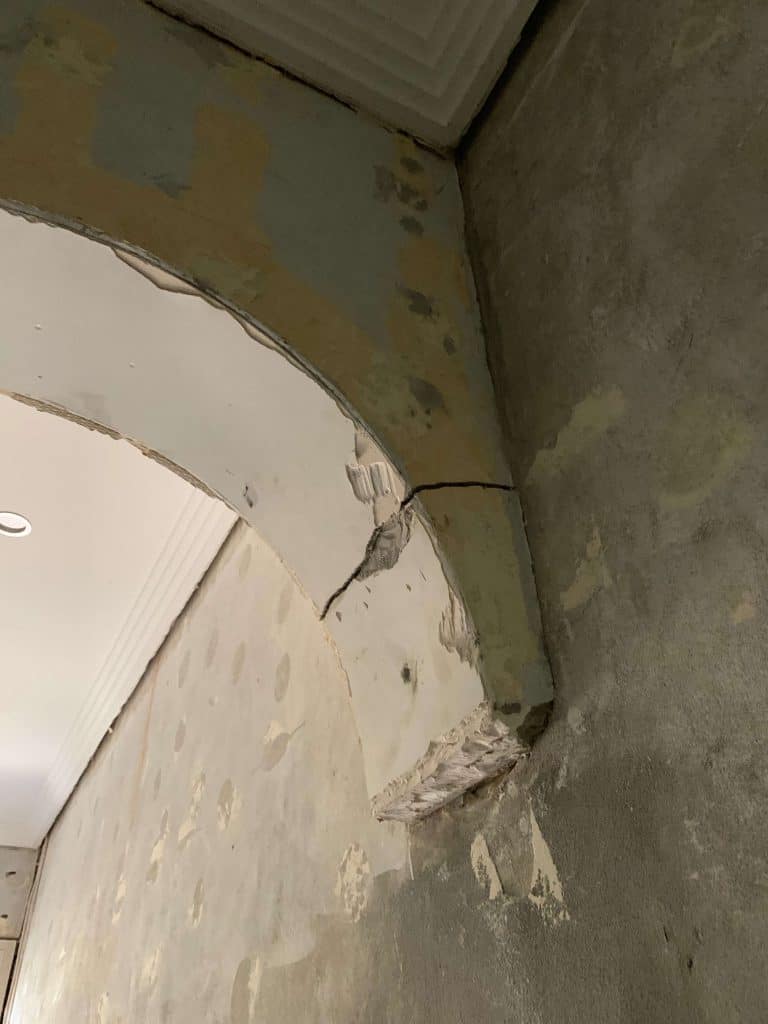 Contact us if you would like further information or if you would like to discuss your own building problem or project by Email or Telephone on 1300 234 450.