This old home in Georgetown, NSW was facing a total knockdown until Helitec was called in. The front half of the building was affected by ground subsidence that had affected both the exterior and interior masonry walls. Helitec undertook immediate action on the rescued knockdown. Three major stages ensured the home could live on without having to be rebuilt. Doing so meant the owners could renovate rather than rebuild saving 100's of thousands of dollars.
Stage 1. Underpinning
Stage 2. Replacing brick ties
Stage 3. Crack stitching masonry
Underpinning
The ground under your house can subside and move from typical causes like; soil type – excess water – tree roots – adverse weather events – nearby construction and mining works.
Helitec often partners with underpinning specialists Mainmark who undertake non-invasive resin injection into the earth under your home that stabilises and improves support for your buildings foundations. Combined with Helifix tried and tested structural reinforcement systems you can rest easy knowing your home structural integrity is restored.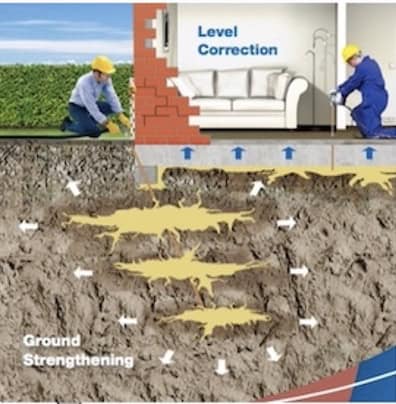 Brick Tie Replacement
Brick ties are internal components between the outer brick wall and the internal wall skin. The brick ties in older buildings often are corroded, especially near coastal areas where salt sprays affect the environment, and the types of original materials used had limited rust prevention qualities. Retrofitting brick ties is a permanent low cost remedy to restore structural integrity to your building.
Helitec are Helifix Approved Installers. Our tradesman have been trained and are qualified in all aspects of correctly installing Helifix remedial products. Wherever possible, repair and refurbishment is increasingly seen as a more sustainable option than demolition in terms of architectural value, materials usage, overall cost and environmental impact.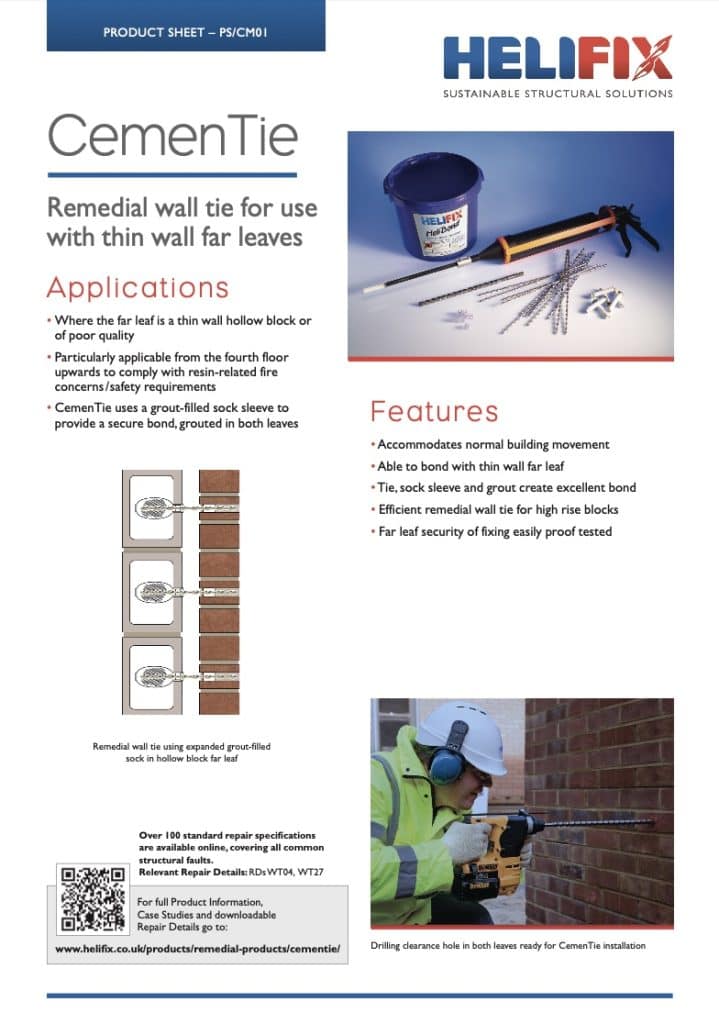 Crack Stitching Masonry
Helitec are leaders in permanently fixing your wall cracks. Our Helifix crack stitching methodology ensures the least disruption and restores the aesthetic beauty of your home. Slots are cut into horizontal mortar beds. Stainless steel helical bars are inserted into the slots and secured with special Helibond grout . A fully concealed, non-disruptive repair solution is achieved. All vertical and diagonal make good using made good using a expo based weather bond filler. The filling of mortar joints are colour attached to your existing joints wth specialty heritage mortars for a seamless restoration.
For your peace of mind Helitec guarantee all our products and workmanship.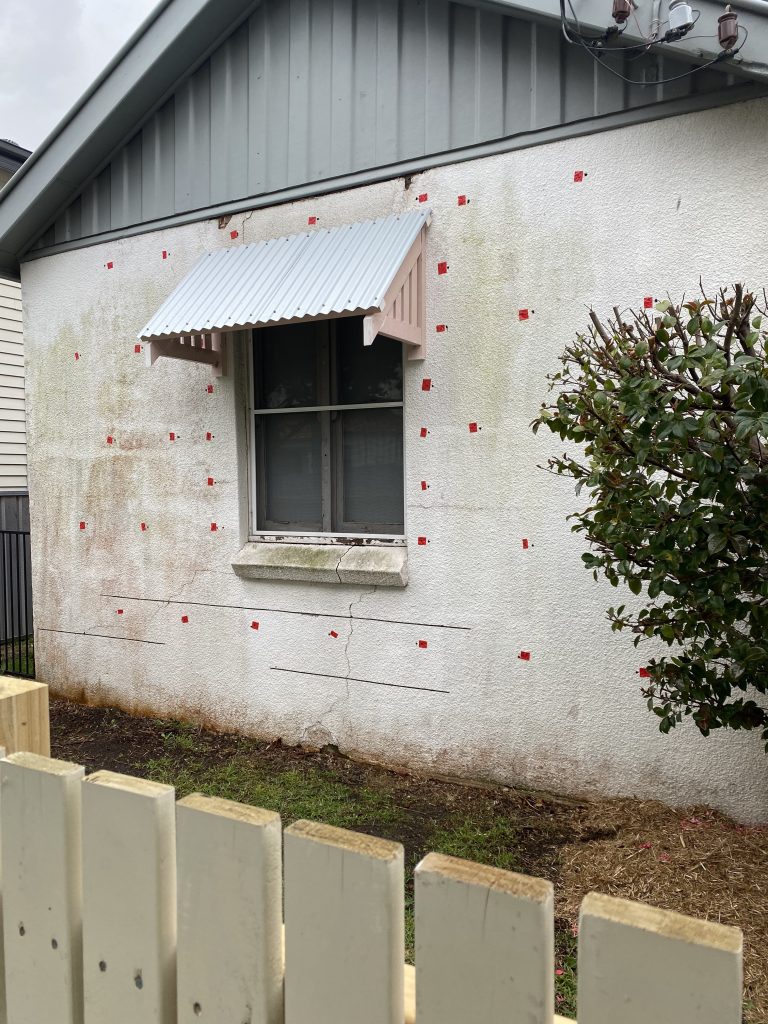 Contact Helitec today for all your building and heritage repairs.

Helitec have completed any projects like the knockdown rescued at Georgetown.
Use our Contact Page and one of our friendly team members will get in touch to discuss how Helitec Structural Services can help with repairs or a full restoration to your heritage building.
VISIT OUR NEWS PAGES FOR MORE INFORMATION ON HELITEC'S SUCCESSFULLY COMPLETED PROJECTS
"Hello The Helitec Team,
"I just wanted to send you a thank you note regarding the remediation work on our strata title building in Mosman. Your team did a great job to high quality standards of workmanship and service professionalism. It is also important to say that your foreman; Mark; was a first class leader of the work. The way he quickly assessed the 2nd project for the front wall and continued the work seamlessly from the 1st project without fuss was excellent.
Many thanks."