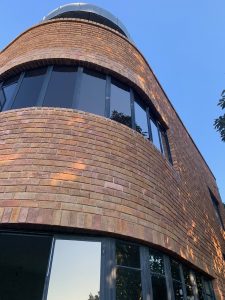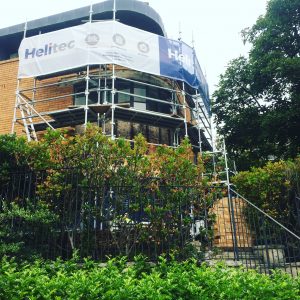 This renowned building needed extensive remedial works from the effects of corrosion.
Helitec successfully repaired extensive corrosion in this architectural heritage building that was designed by the architect John Athelstan Victor Nisbet. Completed in 1937, the design was directly inspired by the 1935 Sunspan Exhibition House by English modernist, Wells Coates. This building overlooking Sydney Harbour is an unusual example of Inter War, Functionalist Sydney architecture. Helitec replaced corroded windows, corroded internal steel supports corroded concrete reinforcement and associated brickwork, lintels and structural components. We rebuilt curved balconies, waterproofing roof membranes, gutters and downpipes.
After repointing of the brick walls, repainting of windows and gutters, replacing internal walls and ceilings and generally renewing the facade, this graceful residence on the shores of Sydney Harbour was restored.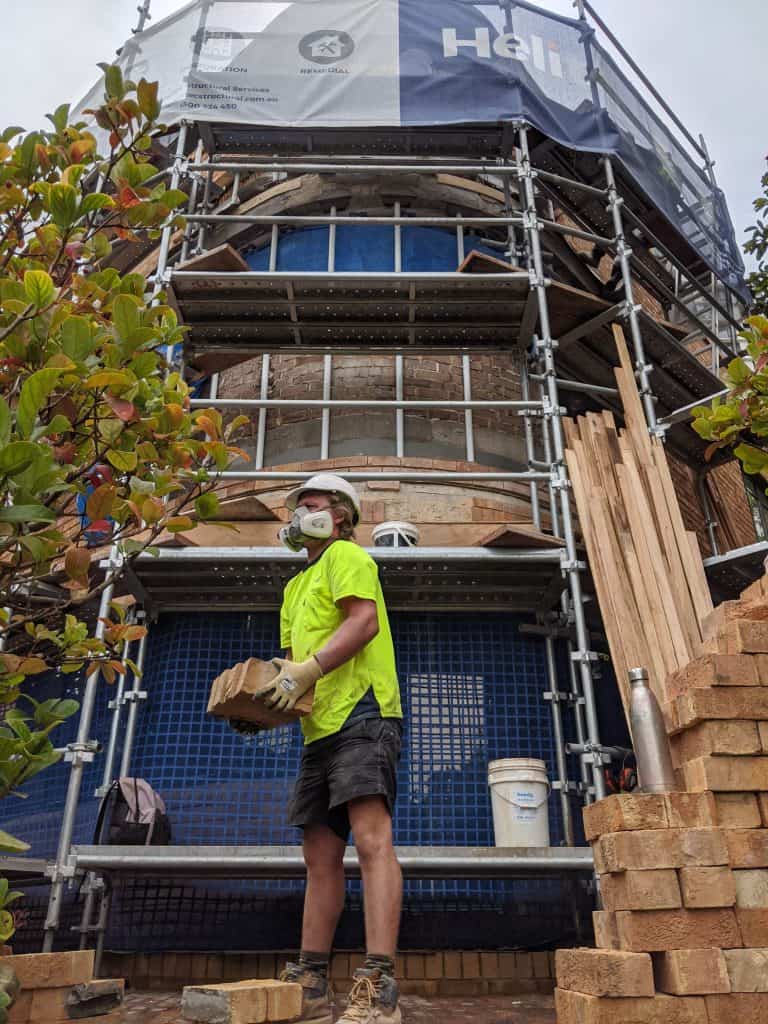 The original curved steel window omg level one was leaking. Not only was the window frame corroded but the internal steel supports needed removal and refurbishment.
Spalling and corroded steel reinforcement.
Most of the widow openings had some degree of concrete spalling. Once the widows and curved bricks were removed affected areas were prepared by removing corroded items replacing with new steel reinforcements and concrete was meshed into the existing structures.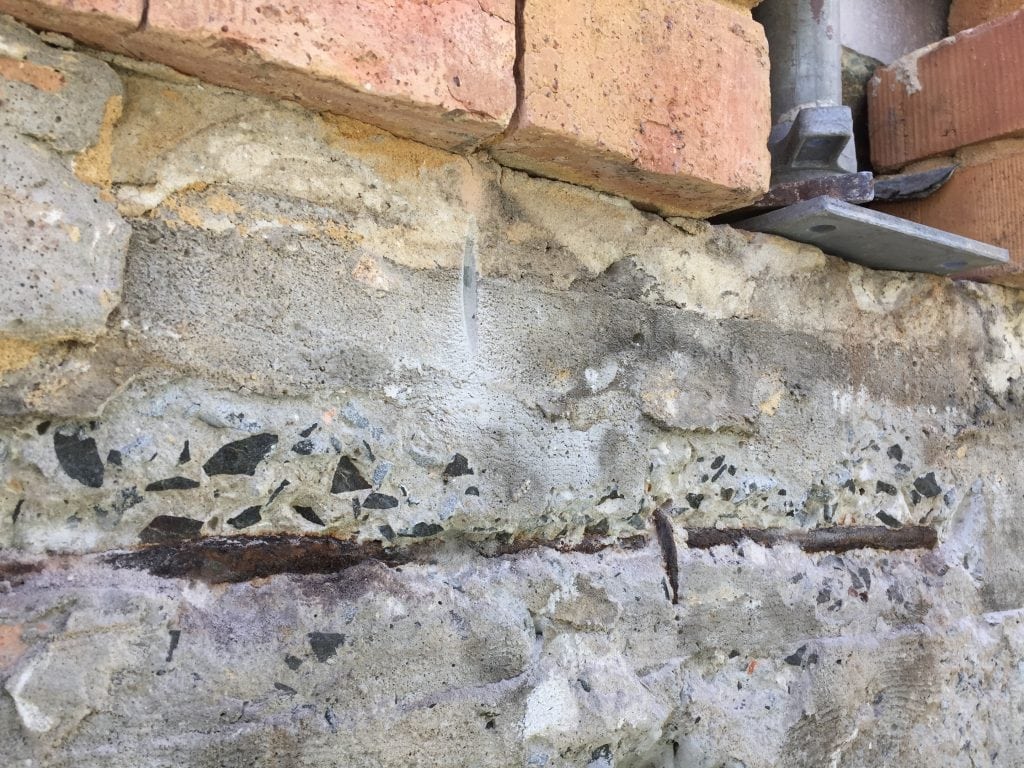 Removing curved bricks
Bricks could not be replaced with modern styles. The original bricks were carefully removed, cleaned and numbered. Many of the bricks were especially made for this building. Using our knowledge of conservation the facade was restored using the original bricks. It is important to apply strict conservation principles when restoring architectural heritage buildings.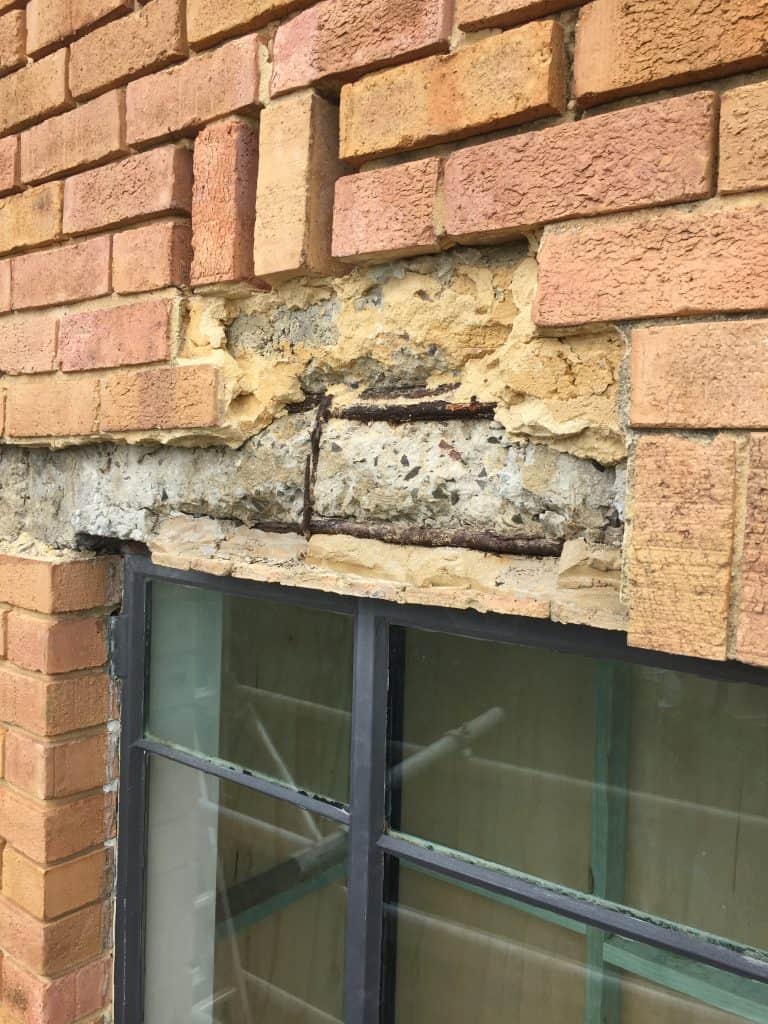 Waterproofing
Before we started on our major restoration works on this building of architectural heritage significance, the building was affected by severe storms which damaged a roof and caused extensive water damage. Emergency repairs were needed. Helitec were able to identify what effective and permanent repairs were required and saved the building from further damage. Masonry components of the roof were repaired before a torch on waterproofing membrane was applied. New water traps and gutters were installed.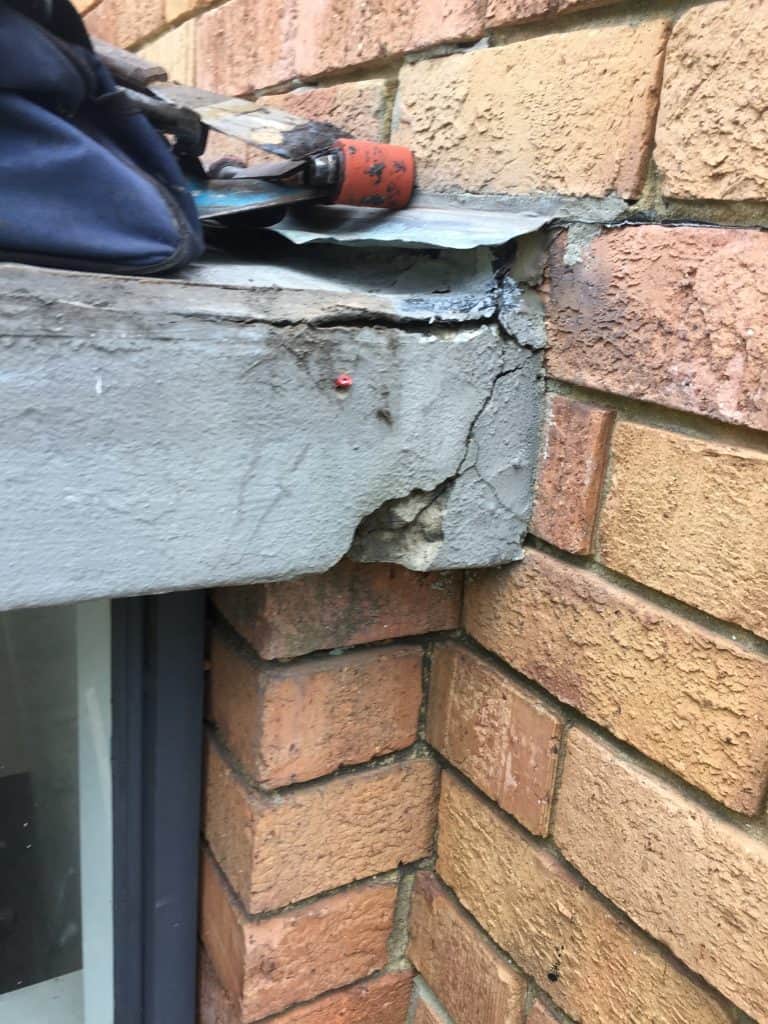 Replacing steel window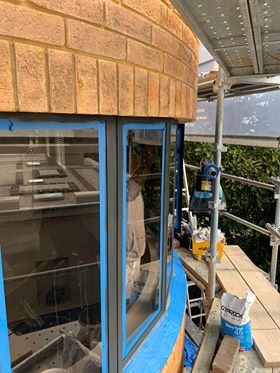 Replacing lintels and strengthening
Once the concrete repairs were complete the original brickwork was replaced to its original condition with heritage repointing.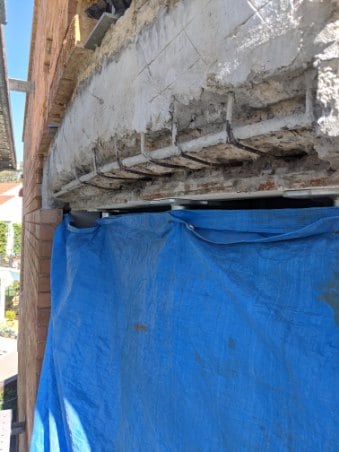 Contact us for all your architectural heritage restorations. A friendly member of our staff would be happy to learn about your building and advise what services Helitec Structural Services can offer to help you restore your significant asset.