Helitec Structural Services offer total building-restoration- services for sandstone repointing and renewal. Our qualified stonemasons can return your historic and heritage building to its former beauty. Maintaining your sandstone facade and footings is not just cosmetic. Correctly rejuvenated sandstone walls and structural elements will resist rolling and movement, inhibit moisture ingress and keep insects and vermin out. We can add value to your property and make your building more desirable to purchasers.
The footings and entry pillars of this home in Haberfield needed repointing. Helitec Structural Services were able to and quickly complete the job at a low cost for the owner. The result speaks for itself.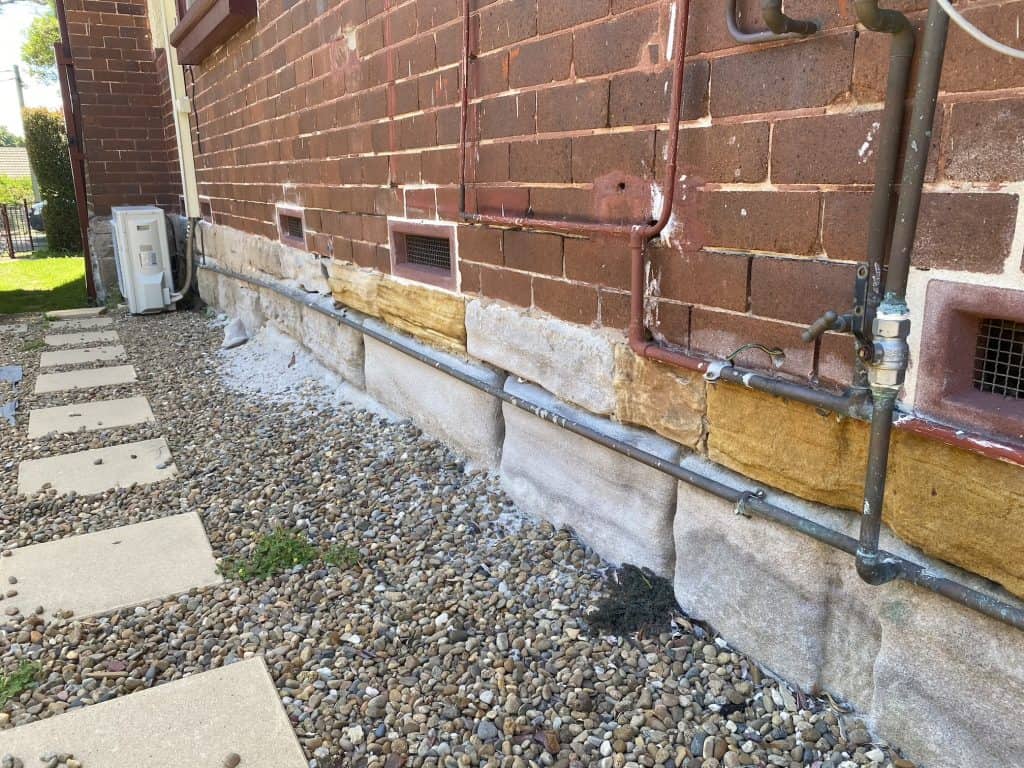 Contact one of our friendly staff members who would be happy to speak to you about how Helitec Structural Services can complete sandstone repointing and rejuvenate your sandstone walls.
Helitec use quality tried and tested materials and specialty mortars. We guarantee our sandstone repointing results to your satisfaction.
Visit our NEWS for more information on how Helitec Structural Services restore historical and heritage buildings in New South Wales.