Restoration of terrace in Newtown.
Helitec Structural Services have completed 100's of Sydney Restoration projects. We can partially restore a facade up to a complete property restoration. We tailor project stages and management to suit your needs. Just Contact Us and speak to one of our friendly team.
This terrace in Newtown needed a full restoration including new baths, toilets, kitchen and laundry room. Firstly the building was made structurally sound using the Helifix Crack Stitching method to permanently fix the cracked walls and arches. The attic was made functional by addition of ceilings and plaster walls. The downstairs sub-floor was replaced and new flooring was laid. This Sydney Restoration was a great success.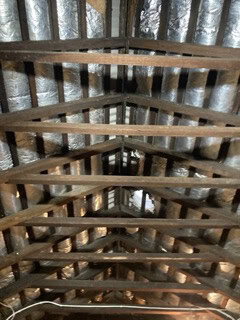 The quality of craftsmanship our plumbers, electricians, carpenters and masonry restorers all contributed to a best of builds project. Helitec Sydney Restoration team have extensive experience through a number of fields, we use latest building methods and technologies whilst we manage projects to successful completion. We share our clients enthusiasm with their building projects.
This terrace house was restored by the Helitec team of dedicated trades personnel. Each aspect of the Sydney Restoration project management was discussed with and decided by the building owners. It was great to know what they wanted in their restored home. From construction and rebuilding issues to the selection of colours, floor and skirting board styles, bathroom and kitchen fittings and appliances the owners had a hands on experience during the project and we truly satisfied with the end result.
THE RESTORATIONS
Attic (Level & Re-line)
The attic required replacement of some of the wall sub-frames. The floors were levelled before electrical, a ceiling and walls were plastered and painted.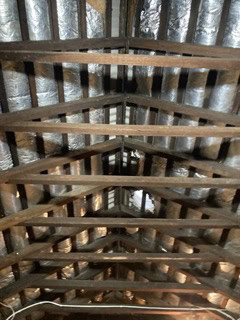 Arches
The original arches in the hallways were cracked and needed rebuilding. Helitec Structural services are "Approved Installers" of Helifix masonry repair systems. We guarantee our work and offer up to 10 years warranty on our workmanship. We repaired the hallway arches and remodelled a dining room arch for better lighting.
Cracked Walls
Most older built walls will have some movement over time and cause walls to crack. Helitec can permanently repair cracks from reappearing . We use stainless steel 316 grade helical bars to crack stitch the wall. The bars act as a reinforcement once they have been installed into place with a specialty grout.
Bathroom
There were several structural faults behind the existing bathrooms walls. After strip-out we found there were cracks and the walls were uneven. The floors sloped and the plumbing pipes had to be relocated.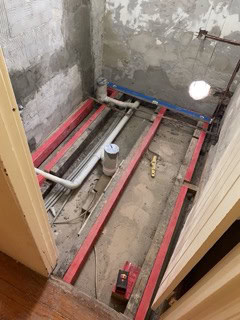 Windows & Doors
Often timber windows, sills and frames loose the ability to repel the elements and need refurbishment and repainting. A new front door was hand crafted on-site and installed by our crafty carpenter. Windows were all sanded back with some timber frames repaired.
Floors and Skirting
As with many buildings of a similar age the ground floor subframe was uneven and rotten in some places. It was discovered that the brick piers were dilapidated and the floor bearer were not sufficiently supported. A total rebuild was required. After demolition the brick piers were rebuilt and the floor bearers and joists were replaced with Red LVL High Strength treated timber. Tongue & groove flooring was laid and finished with stained architectural timber flooring boards rejuvenating the rooms to their original new condition. With new period correct skirting boards installed the rooms looked magnificent again.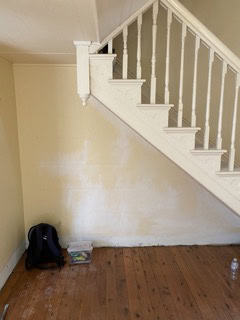 Walls and Rendering
The building had suffered invasion by tree roots causing the movement of the footings and walls. Helitec are experts with the stabilisation and reinforcement of faulty and cracked masonry walls. We use Helifix helibeam remediation system for a permanent solution. Once the wall cracks ere rectified the areas repaired were rendered leaving =no trace of the repairs.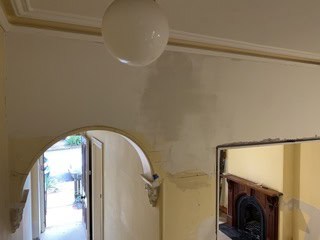 Painting
Helitec know the importance of a perfect paint finish. We employee qualified heritage painters and use only high quality paints to get the job done.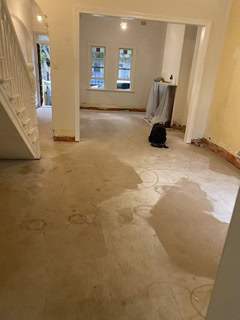 Contact Helitec today for all your building and heritage repairs.

Use our Contact Page and one of our friendly team members will get in touch to discuss how Helitec Structural Services can help with repairs or a full restoration to your heritage building.
VISIT OUR NEWS PAGES FOR MORE INFORMATION ON HELITEC'S SUCCESSFULLY COMPLETED PROJECTS
"Hello Mark,
Just a note to convey how impressed I am with your crew and standard of their work. Tom and Tim in particular have been great to have here – great guys and they have gotten this work done to a higher standard than I expected with much less impact than I expected. You have been very accommodation to our extra bits and pieces that came up. I originally thought this would this rip and replace job would be a quick three week exercise, and I now understand the detail that goes into it. My only fear is that my wife will miss the activity when you are finished and want to start another project."